'Big Hero 7' Addressed By Film's Producers After Rumor Build-up; Another Disney Animation Title Confirmed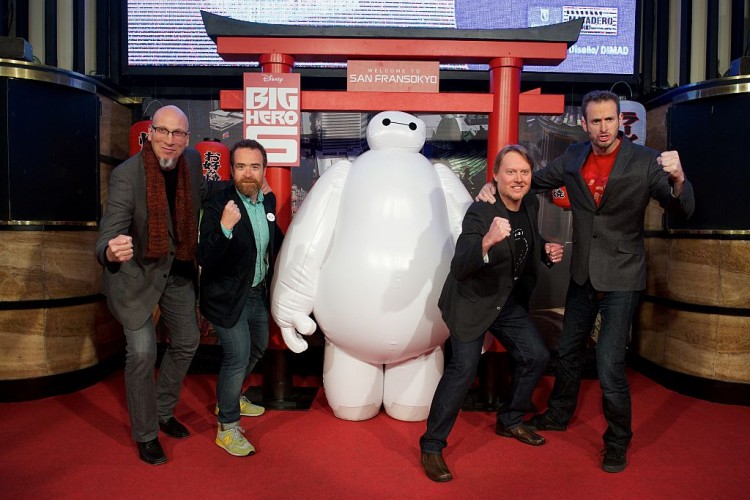 "Big Hero 7" has garnered so much hype that its rumors even reached the film's producer. Roy Conli, producer of animated films such as "Tangled" and "Big Hero 6", has heard about the rumors surrounding the next entry of the "Big Hero 6" franchise.
In an interview with ScreenRant, Conli addressed the state of "Big Hero 7." Conli revealed that the next "Big Hero 6" film is pretty much "still up in the air."
The producer explained that if they were to come up with a sequel to the popular teen superhero animation, he wants to make sure that they would be able to create a plot that is "as strong as the original." In addition, Conli revealed that he is still discussing the possibility of "Big Hero 7" with the directors of the first film, Don Hall and Chris Williams. As for the rumors, sources are suggesting that Tadashi will make an appearance in the next film. Conli struck down that assumption by saying that this is merely "a rumor by the way." Regardless, it's not likely that fans will count out the possibility of Tadashi's comeback in the next film.
Tadashi is the brother of the "Big Hero 6" main protagonist, and he's also the turning point of the film's plot. Although it is assumed that Tadashi died in the first film, his body wasn't exactly discovered so his appearance in the sequel isn't exactly that far-fetched. Apart from "Big Hero 7", fans are clamoring for a sequel to another popular Disney film franchise. Unlike the previously mentioned sequel, this animated film is officially confirmed by Disney themselves.
According to CBS, Disney Animation took to Twitter to announce the sequel of the fan-favorite melodic animation "Frozen." Disney Animation has confirmed that "Frozen 2" will hit theaters on November 27, 2019. At least Disney fans will have another film to look forward to in case "Big Hero 7" never comes to fruition.
© 2021 Korea Portal, All rights reserved. Do not reproduce without permission.