'Star Wars: The Last Jedi' Teaser, News & Update: Reason Behind 'Force Awakens' Ending Change & Princess Leia's Epic Bout In Next Film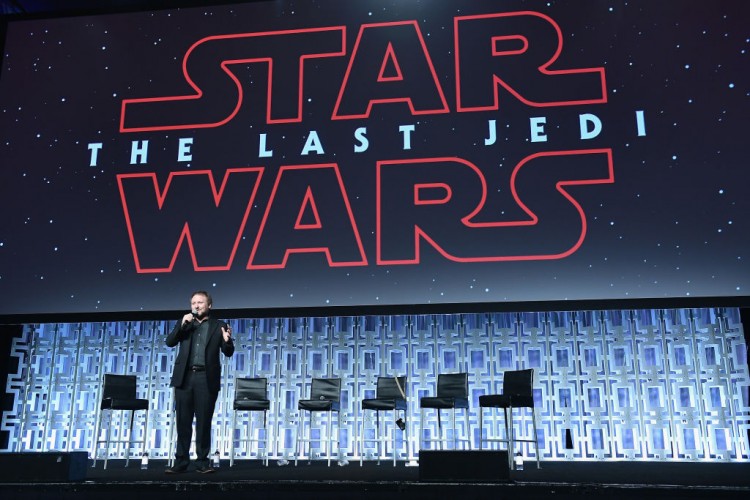 A new "Star Wars: The Last Jedi" teaser reveals that the changes made to the "Force Awakens" ending has some important implications to the sequel's plot. It has only been a few days since the epic "Star Wars" May fourth celebration, a day that placed the beloved fan-favorite series back into the hot topic of discussion.
With that said, it's about time for another interesting "Star Wars: The Last Jedi" teaser to hit the internet, which is exactly what director Rian Johnson delivered. According to EW, Johnson asked a "big favor" from "The Force Awakens" director J.J. Abrams. Abrams originally intended for the fan-favorite droid sidekick BB-8 to accompany Rey during the ending in "Force Awakens." However, Johnson requested Abrams to "switch the droids", which resulted in R2D2 accompanying Rey instead of BB-8.
While this might seem strange since BB-8 is more of Rey's sidekick rather than R2D2, the "Star Wars: The Last Jedi" director thought that this change was necessary. Johnson explained that Luke Skywalker is an important element in the sequel, so the last-minute R2D2 swap in the "Force Awakens" ending was pretty much appropriate in realizing the plot of the next movie.
As interesting as the sequel's premise sounds, another intriguing "Star Wars: The Last Jedi" teaser is making waves around the web. This time around, it's about the appearance of General Leia in the sequel, a role that will still be carried over by the late Carrie Fisher. There has been numerous speculations about how Fisher's iconic role will be handled in the sequel, specially since the late actress will no longer be able to extend her role in the franchise. However, based on what sources are suggesting recently, it seems that the beloved General Leia won't be ending her series appearance by merely fading away.
As a matter of fact, sources suggest that princess Leia will kick-off the sequel with a bang. According to NME, General Leia will reportedly face and battle the antagonist, Supreme leader Snoke, early in the film's sequence. If that is the case, then the first few moments of "Star Wars: The Last Jedi" will truly be an action-packed affair.
© 2023 Korea Portal, All rights reserved. Do not reproduce without permission.