iPad Pro 2 Release Date & Update: Experts Believes Tablet To Launch In WWDC 2017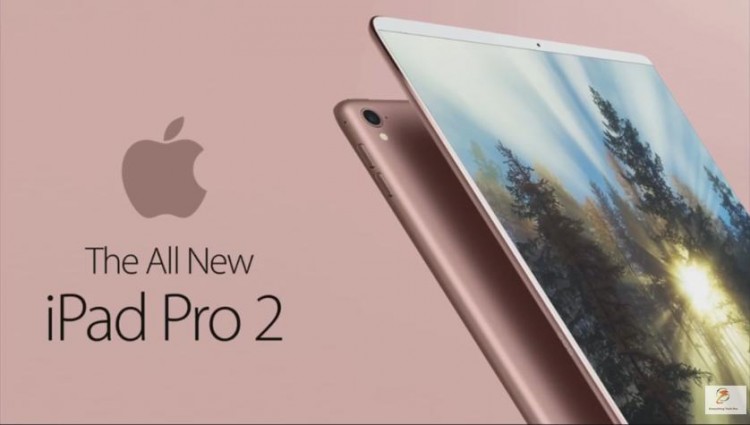 The Apple's iPad Pro was launched on 2015 and it receives a lot of positive feedbacks from the consumers and users worldwide. This year, this professional tablet's successor, the iPad Pro 2, is expected to arrive, even though the company has not yet teased this device, tech fanatics are sure that it will be launched before this year ends.
The Worldwide Developer Conference 2017, or WWDC will be held this coming June, and this device Apple's iPad Pro 2 is one of the reasons why the consumers and experts are excited about this event. Actually, as we mentioned above, the device hasn't been announced or confirmed by the Apple company to introduce this June event.
For the experts and tech enthusiasts, this WWDC 2017 event is the good timing to introduce the anticipated tablet, the iPad Pro 2. According to them, it's been almost two years since the first model of the series launched on the market, and a lot of advanced gadgets technology innovated through the years, so it is time for the Apple to released updated model of the iPad Pro.
Assuming that this Apple iPad Pro 2 is confirmed to introduce this June WWDC 2017 event, there are three size variants that are going to release, says the report. This includes 9.7-inch, 10.5-inch, and the 12.9-inch models. These three size iPad Pro 2 variants are of course will come at different prices. The 9.7-inch, 10.5-inch, and 12.9-inch tablet variants are believed to cost $600, $700, and $800 respectively.
The Apple iPad Pro 2 is speculated to be run and powered by the A10X processor, a newer and faster processor in the company. The camera got some improvement as well as it carries an improved 12-megapixel quality with a True Tone flash. The internal storage of each variant is still unknown, but experts speculate that the lowest internal storage of these tablets is 512GB.
© 2018 Korea Portal, All rights reserved. Do not reproduce without permission.