BTS Updates: Boy Group Wows Fans With Bowling Skills
by
Ella
/ May 03, 2017 07:17 AM EDT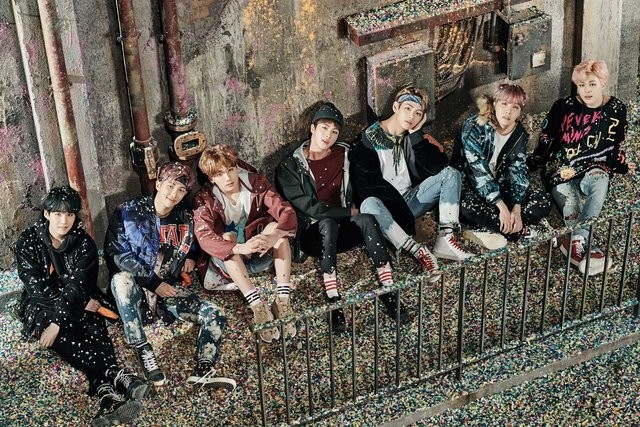 BTS continues to prove that they're not only talented in songwriting and performing, but also in recreational sports! Just recently, the boy group surprised fans with their unexpectedly good skills in bowling. On the May 2 broadcast of 'Run BTS! 2017' on their V Live channel, the boys of BTS were seen competing against each other in a game of bowling. The first member to gain praise from viewers was 'golden maknae' Jungkook, who is known to excel at anything he does.
For the first round, it was Jungkook competing against all the other members. The youngest member of BTS thoroughly shocked fans and members alike when he demonstrated proper form in bowling despite only learning how to bowl just recently. Predictably, Jungkook still won the round, leading with over 20 points more than the other 6 members.
BTS, later on, split into teams and this is when all the other members showed their prowess in bowling. Eventually, Jimin, J-hope, Rap Monster and Suga managed to score big despite not having the 'ace' Jungkook on their team. At one point during the game, Suga jokingly rolled the ball and inadvertently got a strike, much to the delight of his teammates. The competition was tough, but the boys were so full of excitement that one member accidentally kicked off his shoe.
In the end, V, Jungkook and Jin's team lost and had to bow to the winning team. The losing team also had to receive a punishment where they had to have their butts hit by the other team. After the bowling game, BTS closed their show and delivered a farewell message saying, "It was fun bowling today. Stay tuned for the next episode of 'Run BTS!'"
This isn't the first time the BTS members broadcasted a game of bowling. Back in 2013, the boys also did a game of bowling on Rookie King. However, fans noted that they have improved their bowling skills so much since then. There really isn't anything BTS can't do.
© 2023 Korea Portal, All rights reserved. Do not reproduce without permission.