NVIDIA Debuts Pascal-Based Titan XP, Outperforms GeForce GTX 1080 Ti
by
Rohit
/ Apr 30, 2017 11:55 AM EDT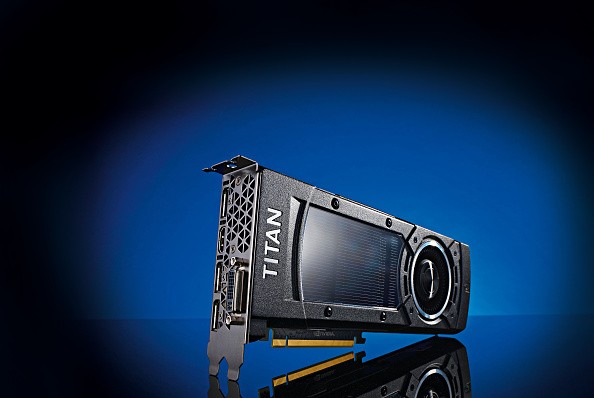 NVIDIA recently introduced the GeForce GTX 1080 Ti in March, taking the market by a storm. With the launch of the former, the company managed to surpass even the score of its much-hyped about Pascal-based Titan X. However, it doesn't appear like its performance lasted for longer. Therefore, in order to ensure their effort of manufacturing a graphic card more worthy than the former, the company appears to have launched a revised version of the Pascal-based Titan XP video card especially catered to the needs of Apple MacBook Pro.
According to a report published by Hothardware, NVIDIA's latest Titan XP for MacBook Pro has proven to be the ultimate graphic card as far as the performance is concerned. Turns out, the new version turned out to be worth the wait.
As far as the specifications of the graphic card are concerned, according to another report published by NewsSJS, the NVIDIA Titan XP features 12GB GDDR5X of memory operating at 11.4 Gbps. Moreover, the card packed a maximum memory bandwidth of 548Gbps 3,840 CUDA cores running at a clock speed of 1.6GHz. Other than that, the card even packs 12 TFLOPs of computer power, making it possible for users to make optimum use of their respective devices. On the price front, the NVIDIA Titan XP is available at leading stores of the company at a starting price of $1,200.
It appears like the Mac users are having a ball of a time given that the NVIDIA Titan XP is finally out on the front. NVIDIA recently made the announcement that their NVIDIA Titan XP was made compatible with Apple Mac Pros as well. For the people who wonder how it works, users are simply required to plug in the NVIDIA Titan XP into the PCIe port of their first-generation Mac Pro devices. Stay tuned for more GeForce GTX 1080 Ti updates.
© 2023 Korea Portal, All rights reserved. Do not reproduce without permission.