NES Classic Edition Stock News & Update: Nintendo Admits Limited Resources, Switch Might Be The Reason For Discontinuation Too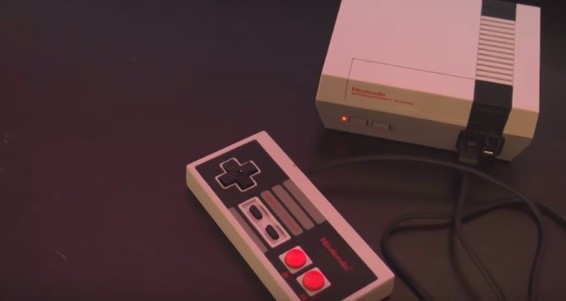 Nintendo just discontinued the production of phenomenal gaming console NES Classic Edition. After much hype, Nintendo has shared the reasons for discontinuing the gaming console. The company even revealed the actual units sold by the company since its inception.
NES Classic Edition has become the heart of players after it was launched in November 2016. Nintendo has revealed that it has shipped more than 2.3 million units across the world which is itself a benchmark for the company. With such a massive success, what has made Nintendo ditch its most popular and affordable gaming console?
Nintendo of America President Reggie Fils-Aime has stated in an interview with TIME that "We've got a lot going on right now and we don't have unlimited resources." From the statement, we can conclude that the availability of resources might be a big reason for the company to discontinue the production of its most affordable NES Classic Edition. Or we can say that the company is concentrating on its Switch gaming console.
Although it is still unclear if the discontinuation of NES Classic Edition is temporary or permanent, but one thing sure that the company is having limited resources to handle its operations and productions. Recently, the company is facing a thin supply and heavy demand for Nintendo Switch. As the President of Nintendo America has stated that they don't have unlimited resources, it means that they need to focus on only one gaming console.
Besides, Nintendo has doubled the production of Switch gaming console, which is also a reason for the discontinuation of NES Classic Edition. With the limited resources, the company can only concentrate to produce only one type of gaming console. It can be said that the after fulfilling the irresistible thrust of Nintendo Switch lovers, the company might continue the production of NES Classic edition. The Nintendo Classic Edition is available at Best Buy for the one last time.
© 2023 Korea Portal, All rights reserved. Do not reproduce without permission.