EXO Lay's 'Lose Control' Slays South Korea & China's Music Chart!
by
Rose
/ Apr 29, 2017 07:27 PM EDT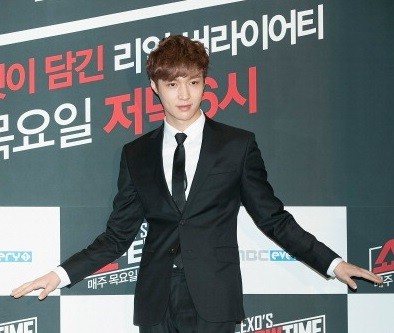 EXO's Lay is a force you shouldn't cross with when it comes to music charts! This idol's "Lose Control" just broke all the records on Gaon and YinYueTai Charts that resulted to world phenomenon.
According to Koreaboo, EXO's Lay is now the best selling solo artist in Gaon's Chart History for his "Lose Control" solo debut in South Korea. He even topped G-Dragon's "One of a Kind" and Jaejoong's "I" albums.
Right now, Lay's "Lose Control" is the 7th most selling album of 2016. It sold 270,000 copies since its release last October 2016. It is still one of the front-runners for Gaon Music Chart. Indeed, EXO-L's loyalty and support are what took it to the top!
"Lose Control" also did the same feat when EXO Lay's album reached China. Every week he had an all-kill on the YinYueTai China Weekly Chart. Supposedly, this is the country's major site for music sharing. The idol even won the Album of the Year Award at the 5th annual YinYueTai V-Chart Awards 2017. But, that's not all because he also broke 7 out of 8 Guinness World Records!
While on the other hand, Lay didn't be able to attend latest "EXORDIUM" as reported by AllKpop. This is due to his packed schedules.
"Lay will not be able to attend the oversea tour scheduled in the future due to his failure in schedule adjustment," Dream Maker Entertainment Limited announced regarding EXO Lay's concert absence. It's unfortunate that we have to deliver such news to everyone who's looking forward to Lay's attendance at Kuala Lumpur, Singapore, and North America," it continued.
Meanwhile, EXO-L will still not miss Lay nor his "Lose Control" because Apple Music recently made a playlist for EXO. Everyone can now excitingly listen to "Call me baby," "Grow," "Monster," "Love me right," "Lotto" and more of the idols' hits.
© 2020 Korea Portal, All rights reserved. Do not reproduce without permission.