Apple Ventures Into Fast Digital Cash Service 'Peer-To-Peer Payment Service'
by
Alpha
/ Apr 28, 2017 08:54 PM EDT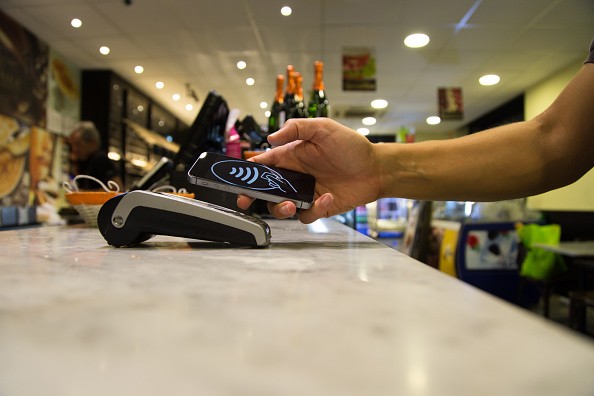 In view of an objective to own a chunk of Venmo's market, Apple recently held talks with payments companies hoping to introduce its own money-transfer service that's similar to PayPal's Venmo. The new peer-to-peer payment service, which perhaps could be coming later this year, would allow iPhone customers to transfer cash digitally to other iPhone owners.
Venmo and Square Cash, ad interim, allow both Apple and Google's Android phone users navigate around money. CNET reported. It's also stated that Apple is now considering its own prepaid card that would run on Visa's debit network. People would be able to use the Apple cards to spend money received through the new service, without having to wait for it clear in owned bank accounts.
Thereafter users are able to add the debit card, which comes only in digital form, to respective Apple Pay digital wallet to use for tap-and-pay purchases at brick-and-mortar stores. The card number could also be used to buy from websites and in apps. Recode reported.
Last year, $28 billion worth transfers were processed through QuickPay service by Chase while Venmo registered $17.6 billion in volume and is still growing multi-fold every year.
These services have occasionally brought losses for the new entrants in the space but understood as the gateway to the next generation of payment and personal finance services that could modify traditional consumer banking relationships. Being in use for everything, it allows through splitting dinner bills to paying rent.
Industry insiders are definitely excited about the service's future happening inside websites and apps. That's due to the fact that it eliminates the need to enter in information like card numbers and shipping addresses that can be an inconvenient task on the small screens of mobile phones.
Apple charges banks 0.15 percent of each Apple Pay credit card transaction in the U.S and a small silver of debit card purchases. But Apple would not like to charge customers to use the money-transfer service, which means it might only be able to earn money if users also take the benefit of Apple debit card secured to it.
© 2019 Korea Portal, All rights reserved. Do not reproduce without permission.