T-Mobile Stays Upfront With High Netadds As Against Verizon And AT&T
by
Alpha
/ Apr 27, 2017 05:46 AM EDT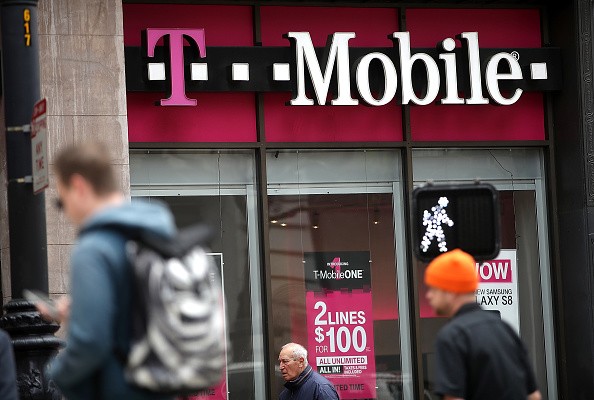 In the recent earnings report it was found that Verizon and AT&T's unlimited data plans have slowed down to the shared losses with T-Mobile, yet these have not been eliminated. The efforts to hold on to the subscribers have been consistent and as a result, Verizon reported that it lost 307,000 retail post-paid wireless subscribers in the first quarter, which is below a consensus analyst estimate for a net gain of 209,000 subscribers and a sharp reversal from the 640,000 net adds reported for the previous year period.
AT&T reported 191,000 Q1 wireless post-paid net losses which is little lower than a consensus for a 127,000-subscriber loss and a reversal from the previous year addition of 129,000 subscribers. TheStreet reported. Distinctly, Verizon and AT&T both have reported a post-paid net subscriber loss for the first time in recent history.
But, each company's performance appears to have improved after it introduced unlimited data plans. Verizon says it had 109,000 post-paid phone net adds after launching unlimited plans. AT&T says it had 12.3 million unlimited subscribers at the end of Q1, up from 7.9 million at the end of Q4.
Irrespectively, T-Mobile is still taking share at a healthy pace. The self-proclaimed Un-carrier reported 914,000 Q1 branded post-paid net customer adds, a bit down from the year-ago period's 1.04 million but better than consensus estimate of 825,000. Company hiked its full-year branded post-paid net add guidance to a range of 2.8 million to 3.5 million from one of 2.4 million to 3.4 million
T-Mobile reported 1.1 million net adds comprehensively, with 1.3 million branded net adds, partly cancelled by 158,000 wholesale losses. Branded pre-paid net adds totalled 386,000 with churn rising by 17 basis points annually to 4.01%. Net income rose to $698 million, or 0.80₵ per share, from $479 million, or 0.56₵, a year ago. Excluding items, EPS was 0.48 ₵ while adjusted revenue was $9.61 billion, Reurters reported.
© 2021 Korea Portal, All rights reserved. Do not reproduce without permission.