Google Pixel 2 Release Date & Rumors: Availability At Wireless Carriers And Snapdragon 835, Two Strong Steps to Defeat Samsung Galaxy S8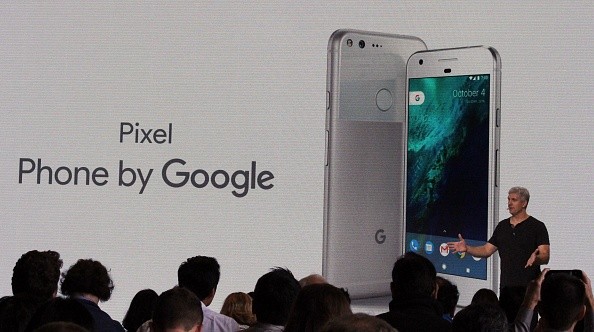 We know that the current Google Pixel devices were only offered by Verizon or contact-free through Google. The supply of both the models, Pixel and Pixel XL is very constrained for unknown reasons. If Google is planning to launch Google Pixel 2, then the tech giant must consider a strong way of marketing and offer its upcoming device.
Google Pixel 2 is expected to release this fall and the device is going to give a tough competition to recently launched Samsung Galaxy S8. Although Samsung's latest flagship has successfully gathered lots of positive critics, Google too could provide a high-end device, but the rub lies in the availability of the device.
Google has to provide the easiest way for its buyers when it comes to the availability of Google Pixel 2. If Google wants to become a major player in the field of smartphones, then it should make its upcoming Pixel phones more widely available across wireless carriers. This is the only way for the tech giant to strengthen its ground against tough competition from Samsung and Apple.
Although Google has not provided enough details of its next generation of Pixel phones, eminent tipster site WinFuture recently shared an image that described the details of Google's AOSP codes. And the codes disclosed that Google Pixel 2 will be as powerful as Samsung Galaxy S8 as it will run on Snapdragon 835. According to leaks disclosed at Winfuture, Google Pixel 2 is going to be launched with its two siblings.
The three pixel devices are codenamed as Walleye and Muskie and Taimen. The entire three pixel devices will use Qualcomm MSM8998 which is Qualcomm's best chipset when it comes to Android devices. So, it can be said that Google is going to embed Qualcomm Snapdragon 835 in its upcoming pixel devices.
It is clear that Google Pixel 2 is going to release with Snapdragon 835, but the availability of the upcoming flagship is not clear. Making its Google device available at different wireless carriers will be the best way for the tech giant to reach consumers and to defeat Samsung and Apple.
© 2019 Korea Portal, All rights reserved. Do not reproduce without permission.