Brief Know-how For The New Samsung Galaxy S8 Smartphone
by
Alpha
/ Apr 26, 2017 05:51 AM EDT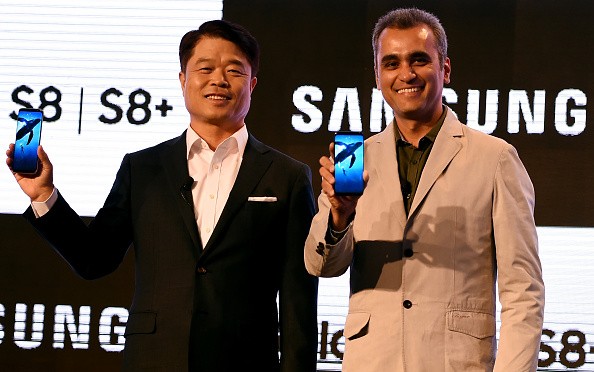 Samsung new Galaxy S8 is one of the best phones released in 2017 so far. After Galaxy S8 has hit the stores, there are many customers who received preorders and were also ready to pick one from the store. Here a few tips to get the most of the new Galaxy S8.
First power on the phone and transfer all the data to it and apparently setting up various biometric methods is also important in order to use S8 offers to unlock the phone. The fingerprint scanner, iris and face unlock methods, are all needed to set up in order to see which one is best for a personal profile.The S8 is the first flagship phone from Samsung to use virtual on-screen buttons, but the default configuration is the company's traditional order of Recents, Home and Back, The Verge reported.
Since there are no hard-coded physical buttons, the sequence and order of the buttons can be arranged - like back button on the left, home in the middle and recent app switcher is on the right. The option is seen in the Settings app under Display and Navigation Bar. Button bar and color can also be themed.
The most easiest method is to press the power button and volume down at the same time. Once the screenshot is captured users can then share, edit it, or capture more of the screen immediately.The software for S8 is quite nice and compatible apart from being attractive than Samsung's older efforts. Go to Settings, Wallpapers and Themes to browse the various themes available.
When it comes the differences without any shot of the back of the phone, there are three colors. These are - black, grey and silver. There's no gold option, just three different shades of grey. Techcrunch reported. Samsung S8 screen is now taller and it's the most obvious change and an important trend for smartphones in 2017. Samsung hopes that Galaxy S8 gives a feeling like the user is holding a screen and not a phone.
© 2021 Korea Portal, All rights reserved. Do not reproduce without permission.