Nintendo Switch Latest News & Update: Classic Old SEGA Game Return With The Modern Gaming Console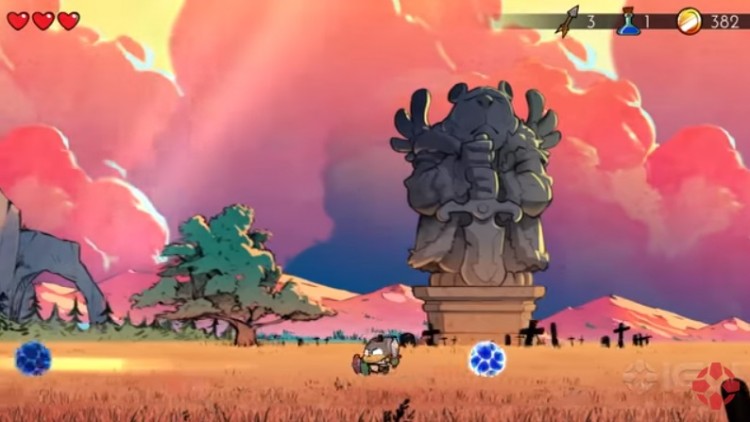 Another game arrives to the today's phenomenal gaming console, the Nintendo Switch. This game, which may not new to some, is announced recently this week to return in the modern gaming era.
This game freshly arrived to the Nintendo Switch is the "Wonder Boy: The Dragon's Trap," it was initially released way back in 1989 for the SEGA Master System. It featured all the hallmarks of an undying classic genre, and because of this, it underwent drastic graphic modernization as time went by.
It was released to the Nintendo Switch and Xbox One on April 18, 2017. According to Itech Post report, the Lizardcube has worked painstakingly in all the details using a solid foundation, aesthetic upgrades, and some much-appreciated updates to the original programming to offer an awesome and stunning remake of the "Wonder Boy: The Dragon's Trap" to the modern console.
The "Wonder Boy: The Dragon's Trap" game is set immediately after the events of "Wonder Boy in Monster Land," players control an adventurer who turned into lizard by the Mecha Dragon. In order to return into the original form, the player must journey across the world and defeat all the other dragons in the land. Except for the new graphics and looks, no other changes happen in this game, making playing this with Nintendo Switch feels very amazing and nostalgic.
Old Classic game that gives fun and enjoyment to the 90's children bringing back to the modern gaming consoles with amazing graphic updates is one of the best things might happen in today's gaming industry. Striving for new target players, the children of this generation, and the old fans who wants to bring back some childhood memories, the Nintendo Switch is indeed making a clever move on their marketing.
Aside from Xbox One and Nintendo Switch, the "Wonder Boy: The Dragon's Trap" game is also coming to the other consoles. BGR noted that less than a year of remastering later, the game is finally available on PS4 and PC.
© 2023 Korea Portal, All rights reserved. Do not reproduce without permission.