Xiaomi Mi Mix 2 Spotted On A Tech Retailer's Website; Rumored Specs Included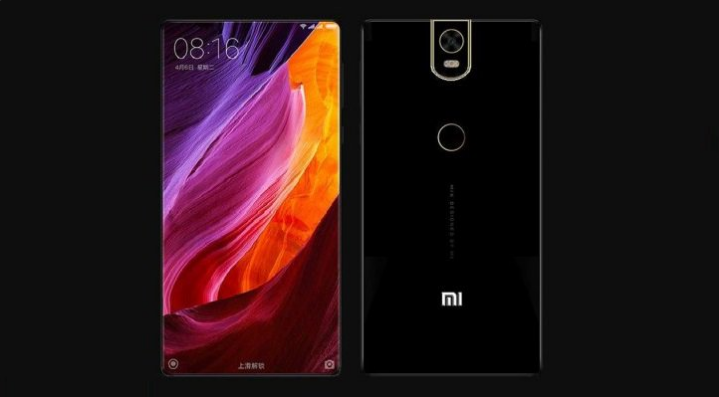 The follow up to Xiaomi's Mi Mix - the Mi Mix 2 is building up steam as of late as an online tech retailer posted a listing of the new handset alongside its notable specs. If the leaked images of the new phone are anything to go by, it looks like that the follow-up will go bezel-less all the way.
Online seller GearBest has just rolled out a listing of the Mi Mix 2. However, the listing is put on "arrival notice" where would-be buyers will be notified through email once the phone is in stock. At the time of writing, 225 individuals preferred to be buzzed by the retailer whenever the phone is available.
Mi Mix 2's general specs came alongside with the mentioned posting as it suggests that the yet to be released handset will arrive in three renders with varying memory sizes. Per the listing, the base version of the phone will be getting 4GB of random access memory (RAM) and 128GB of memory space. The mid-ranger make will be having two more gigabytes of RAM while maintaining the same amount of storage space. Lastly, the premium iteration of the device will be lodged with a hefty 8GB of RAM and a read only memory (ROM) of 256GB.
Moreover, the Mi Mix 2 will boast a 6.4-inch display and will boast a 1440 x 2540 pixel clarity. The phablet is also said to be mounting a 19 and 13-megapixel rear and front facing shooter respectively, though the image displayed by GearBest does not show the latter, Phone Arena reported. Under the hood, it suggests that the Mi Mix 2 will be preinstalled with an Android Nougat 7.1 alongside Xiaomi's MIUI 9.
Albeit the impressive specs, such info should be deemed as inconclusive as Xiaomi has not released an official statement about the Mi Mix 2 not to mention that the spy shots of the handset have inconsistencies. In the meantime, check out a video about the rumored phone here:
© 2018 Korea Portal, All rights reserved. Do not reproduce without permission.