Harry Styles, Louis Tomlinson Dating: 'Signs Of The Times' About Danielle Campbell's Ex Boyfriend? Taylor Swift's Former Beau Confirmed 'Larry' Relationship? [RUMORS]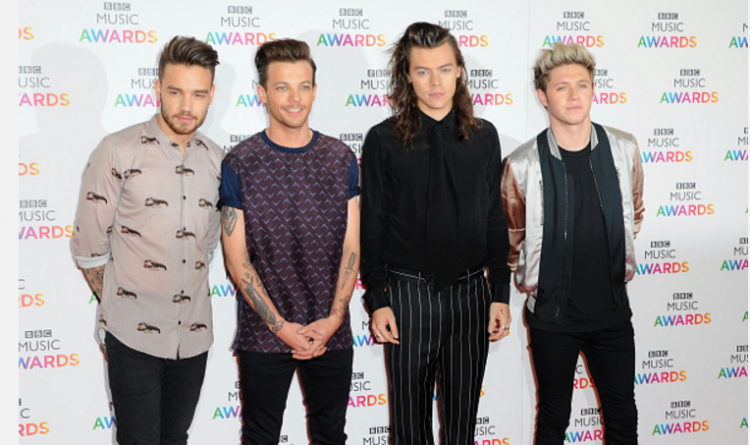 Harry Styles and Louis Tomlinson dating rumors have become rife since the two former One Direction members have been publicly showing off their bromance. Now, new reports are claiming that the speculations about their relationship status could possibly be true after the former boyfriend of Taylor Swift posted a photo of Danielle Campbell's ex-beau on Twitter.
Unreality TV reported that fans went berserk when Harry Styles shared a photo of Louis Tomlinson on his official Twitter account. According to the news outlet, the now-deleted photo featured the baby daddy of Brianna Jungwirth sipping two different coffee drinks.
With a caption saying "then and now," the post of Harry Styles could simply imply that he is comparing how the young and grown Louis Tomlinson is drinking his coffee. The said Twitter post went viral among the fans of the two One Direction singers who believe that "Larry" does exists.
Making things more interesting is the fact that Harry Styles had deleted the photo few seconds later after sending the avid Directioners into meltdown. While some think that it was just a sort of another social media mishap, there are also a number of fans who believe that this is a confirmation that "Larry" is not just a theory.
Korea Portal has previously shared that there were reports stating Harry Styles and Louis Tomlinson are totally having a secret affair. There were even claims saying that the former One Direction members bought properties in Hollywood Hills, where they reportedly plan to live together.
Speculations have it that the new solo single of Harry Styles called "Sign of the Times" is about Louis Tomlinson even if there were already reports saying that it is about Taylor Swift. Despite these rumors, the "Drag Me Down" singer has revealed that writing his new track is something that he is proud about.
"I feel as if I've been hibernating in the studio for so long and you hear it in the safety of the studio and everything. It's like it's time to give birth!" Harry Styles told Grimmy's Radio 1 Breakfast Show, per Metro. "It's the song I'm most proud of writing, I think," the former bandmate of Louis Tomlinson added on.
While these dating reports could possibly be true, it should be noted that neither Harry Styles nor Louis Tomlinson has confirmed anything as of yet. Hence, fans should take everything with a grain of salt until it has been proven true and correct. Stay tuned to Korea Portal for more news and updates about Harry Styles and Louis Tomlinson!
© 2018 Korea Portal, All rights reserved. Do not reproduce without permission.