'Pretty Little Liars' Season 7:Everything You Need To Know About The Shows Comeback
by
Rose
/ Apr 20, 2017 07:53 AM EDT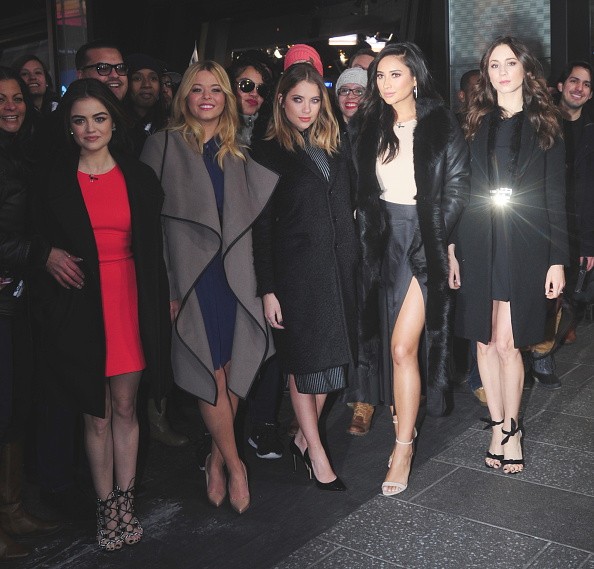 "Pretty Little Liars" Season 7 supposedly signals the beginning of the TV series end. With its comeback, AD's identity will hopefully be unveiled now. Though, it seems that it will not be the focus yet. The casts and producers said that there will be major big revelations first that will happen on the show.
According to Washington Post, "Pretty Little Liars" Season 7 will be centering on AD's latest antic, the board game. On it, several of the characters darkest secrets are to be revealed. It will be the bomb that will help close the case of the killer with the final chapter of the series.
One of the notable secrets of the show is Spencer's. When "Pretty Little Liars" Season 7 came back, she was shown alive after getting shot. The parentage of Spencer is apparently the weapon AD is using for her. Now, it's known that Mary Drake is her mother.
"Pretty Little Liars" Season 7 latest episode showed Spencer receiving a letter. This was supposedly the Mary left for her. Notably, it was given after she visited Toby. It was part of the game AD made for the girls.
Further, Emily is still part of the chaos in "Pretty Little Liars" Season 7. The new swim coach is presently experiencing a love triangle between Allison and Paige. This matter is now a huge matter that could be used by AD to turn the tables on her.
In addition, Refinery29's report has taken a good point who might really be AD after all. Lucas is surprisingly the potential killer on it.
The Tuesday's episode showed the game pieces of AD's game board. Here, Lucas became a little suspicious because he might only be the person to know how the girls looked before. Lastly, this might also be his revenge as told by the report.
© 2018 Korea Portal, All rights reserved. Do not reproduce without permission.