iMac 2017 Update: Apple To Launch Two Server-Grade Devices With 8K External Display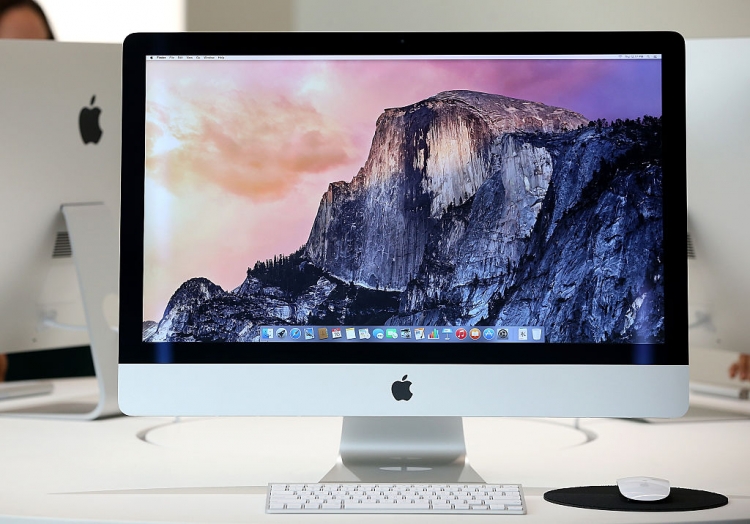 Apple has confirmed to update its iMac lineup in Q3 of 2017. The iMac 2017 release include server-grade models that are designed with many innovative and coolest features that have never been launched for Desktops.
According to the DigiTimes reports, apple has confirmed its working on two new iMac 2017 models and will begin the production next month. The Cupertino-based company is going to update its new server-grade models with 8K external display and many other exciting features. Although the company didn't reveal any features, here are some of the most rumored predictions for the upcoming consumers' desktops.
Right now, Apple Inch has a 21.5-inch and a 27-inch iMac available in the market. The new iMac 2017 are going to release between August and October. As per the reports coming from MacRumors, the upcoming iMac models will be embedded with Intel's most powerful Xeon E3-1285 v6 processor.
The new iMac 2017 models will even offer buyers different options from 16 to 64GB with error-correcting ECC RAM. Besides, the devices will be equipped with AMD Radeon RX graphic card and up to 2TB NVM Express PCI-e-solid-state storage. But the most innovative feature of the new models is its 8K external display which will offer an unmatched digital experience to the users.
In General, iMacs include a mobile-class GPU rather than a desktop-class card. Apple has recently signed a contract with AMD to supply the latest graphic chips for the high-end iMac 2017. The new iMacs are expected to be manufactured by Quanta Computer which is the largest all-in-one PC maker in the world.
Besides, the upcoming iMacs will be delivered with USB-C ports and Thunderbolt 3 connectivity. Previously, reports have been generated that Apple was exploring a standalone keyboard with a touch bar or a touch ID. But the release of touch bar completely depends on how well the features received on the new iMac 2017 models.
© 2018 Korea Portal, All rights reserved. Do not reproduce without permission.