BTS Is Proudly The New Youtube Most Viewed K-pop Group Ever
by
Rose
/ Apr 20, 2017 05:11 AM EDT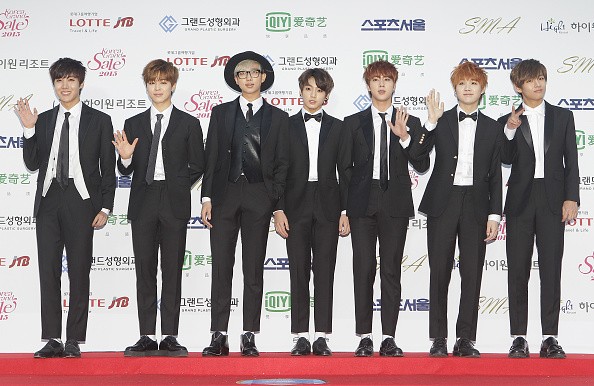 ARMY rejoice! BTS success isn't done yet with the group's latest Billboard Music Award nomination. This time the K-pop group is just awarded Youtube's most viewed group recognition. In essence, "BangtanTv" and other BTS channels slew others with 4 million combined views.
According to Koreaboo, BTS power is undeniably felt even on the video-sharing site after it toppled PSY's "Gangnam Style" success. At the moment, no other South Korean individual or group has reached the hits the idols have.
BTS videos clicked hits were counted via Google and Youtube Insight. On the released overview, the group has reached a total of 4,214,273,396 views. This number came from the collective: fan cams, vlogs, short clips, music videos and "BangtanTv" personal videos.
The "Dope" and "Fire" music videos alone garnered already 379 Million views. Then, the BTS Bombs (BangtanTv clips) also gave way for 200 Million hits. The latest "Spring Day" Dance Practice is another beginning hit with starting 5 Million as of today.
The ARMY are indeed excited already to see what other Kpop milestones are BTS going to have. For this Youtube Most Viewed title, some of them are likewise ready to set more videos now. However, the BTS members haven't spoken yet about the news.
On the other hand, Soompi also previous reported that BTS is now part of the prestigious 2017 Billboard Music Awards. This is still one of the events ARMY are readying themselves to support Jungkook, V, Jimin, Suga, Jin, J-HJope and Rap Monster.
This coming May 1 is the start of the fan voting that all the supporters of BTS can partake too. It will be part of the awards' judging to determine who will take home the Top Social Media Award. It will surely be a stiff competition with Selena Gomez, Justin Bieber, Arian Grande, and Shawn Mendez on the lineup.
© 2018 Korea Portal, All rights reserved. Do not reproduce without permission.