'Rick and Morty' season 3 News: Latest Treat Will Delight Gamers; Official Twitter Confirms Summer Come Back!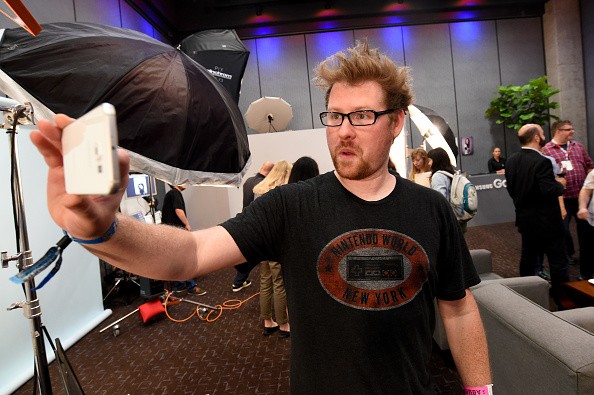 "Rick and Morty" episode on April Fool's Day had every fan surprised and waited more on Adult Swim. Although the possibility of having more episodes seem unlikely until the summer, latest reports suggest the Rick and Morty will be included in "GTA V" Mod.
"Rick and Morty" Will Be Appear On "GTA V" Mod. "Rick and Morty" fans will be glad to know that modder Jedidiah515 has created the mods that include both, including Mr. Meeseeks into "GTA V." According to reports, the gamers will be allowed to command a seemingly countless number of Ricks and Mortys to fight the police and terrorize the citizens in Los Santos. Additionally, the characters can be replaced in the game with the modded skins to create some weird cartoon nightmare.
The adventures of "Rick and Morty" in Los Santos is said to be another layer of their so-called dimension hopping escapades, which is also believed to be another one of those worlds that is likely created by Rick or anyone behind the "Roy: A Life Well Lived" to bring the folks into the real sandbox game of their choice. In fact, the gamers would also get the chance to see Rick's spaceship travel around as it launches to the skies, blasting "Get Schwifty," Uproxx reported.
"Rick And Morty" Season 3 Returns On Adult Swim This Summer. Although there is still no official date for the new series of "Rick and Morty," reports confirm that the animated comedy will be released in summer. The information was also teased by the hit comedy's official Twitter account.
"Rick and Morty's" first two seasons, meantime, that feature the mad adventures of the alcoholic scientists and his grandson will reportedly be streamed on Amazon Prime Video and Netflix. However, the fans in the US will have limited option as the streaming right is owned by Hulu. Nevertheless, the new series of "Rick and Morty" will likely find its way onto the streaming services once it airs in the US, Express reported. Watch "Rick and Morty" - New Clip here:
© 2023 Korea Portal, All rights reserved. Do not reproduce without permission.