'Star Wars' Spinoff Film For Obi-Wan Kenobi To Be Announced This Summer? Ewan McGregor Already Had Talks With Lucasfilms?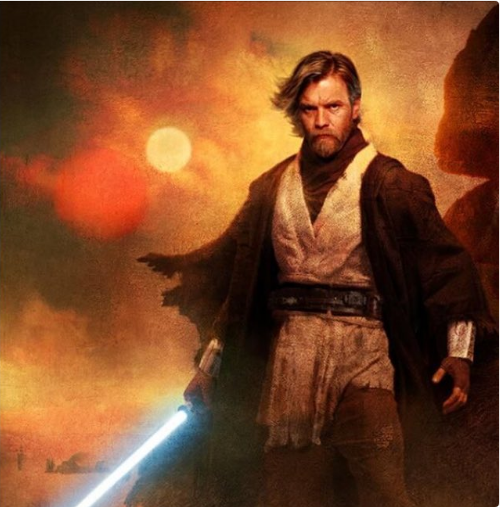 The "Star Wars" fandom are always thinking ahead on what the franchise is in store for them in the future. Now that the much-awaited trailer for "The Last Jedi" has been dropped and the Han Solo spinoff has been made known, followers of the galaxy far, far away are now intrigued with another film anthology featuring one of the lore's legendary Jedi masters - Obi-Wan Kenobi.
Rumor mills began spinning when it was reported previously that a spinoff film will follow after "Star Wars Episode 9" has been rolled out in 2019. Such rumors were later on turned into facts as Lucasfilm CEO Kathleen Kennedy seemed to have confirmed the film anthology in a recent interview.
When asked by MTV's Josh Horowitz on when will the new spinoff would be announced, Kennedy replied that it is likely to be revealed this summer adding that they are in the middle of talks about the project, according to SlashFilm. Also, it is quite noticeable that the CEO did not even react to Horowitz' bet that the yet to be announced spinoff would be intended for Obi-Wan Kenobi which further fortifies fan theories that have been circling around.
That being said, it is probable that the unnamed "Star Wars" standalone featurette could be announced at either D23 or at the San Diego Comic-Con that are both happening in July. Fans, however, are placing their money on the former as this would be a fitting avenue to spill details about the movie since it is Disney's own event, Polygon reported.
Actor Ewan McGregor - known for portraying the younger Kenobi in the prequel trilogy, was interviewed back then by Collider about the Obi-Wan Kenobi spinoff. McGregor expressed his willingness to reprise the role and when asked if he already talked to Kennedy, it can be observed at 1:11 of the clip, the actor paused momentarily as if he was having second thoughts in answering the question. He was asked the same question at the beginning of the interview though he cleverly dodged it the first time. Watch the said video including Kennedy's interview here:
© 2018 Korea Portal, All rights reserved. Do not reproduce without permission.