Samsung Galaxy S8, S8+ Latest News & Updates: Is the 'Most Trusted Brand' in India to Conquer Mid-range Device Mindset?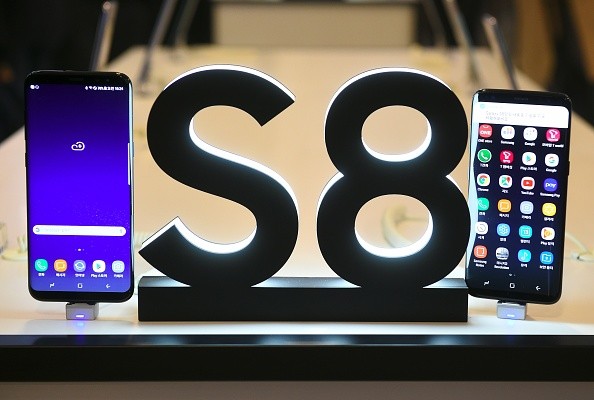 Indians are Smartphone lovers; they love Smartphone more than anything else in the life. Samsung holds the top position in the Indian Smartphone market. Samsung has just launched its coolest Galaxy S8 and S8+ in India and let's see if the company will be successful to overtake the mid-range mindset of Indian?
As per the reports conducted by Gadget 360, there are around 300 million of Samsung users in India in Q1 of 2017 which is like 42% of Indians are having Samsung Smartphone in their hands. The reports even claimed that the Indian Smartphone market is dominated by Chinese Smartphone makers like Lenovo, Xiaomi, Oppo and Vivo which altogether holds 46% of the user base. The situation is like Samsung's high-end Galaxy S8 and S8+ versus Chinese affordable devices.
Samsung has to compete with the Chinese Smartphone maker in order to stronghold its latest devices including Galaxy S8 and S8+. Although Samsung Galaxy S8 and S8+ are not so affordable for an average Indian citizen, the phone has lot to offer to improve their regular lifestyle. The device is utmost sophisticated and stylish when compared to Chinese phones.
Samsung even holds the 'Most Trusted Mobile Phone Brand in India' title in a survey conducted by Economic Times. The brand had a huge jump from 16th position in 2015 to 1st position in 2017. The company has lead two categories in the survey which are quality and price at an individual brand attribute level and Samsung Galaxy S8 and S8+ were meant to offer quality to the Indian mobile users.
Chief Marketing Officer of Samsung India has stated that "We have been in India for the last 21 years and customers are always at the core of everything we do at Samsung." Besides, Chinese Smartphone maker are taking benefits of growing Indian economy by offering budget friendly devices. It will be a huge challenge for the company to gather attention for Samsung Galaxy S8 and S8+ from the mid-range mindset of Indians.
© 2018 Korea Portal, All rights reserved. Do not reproduce without permission.