'Horizon Zero Dawn' Update 1.13 Brings More Fixes & Additional Features To The Game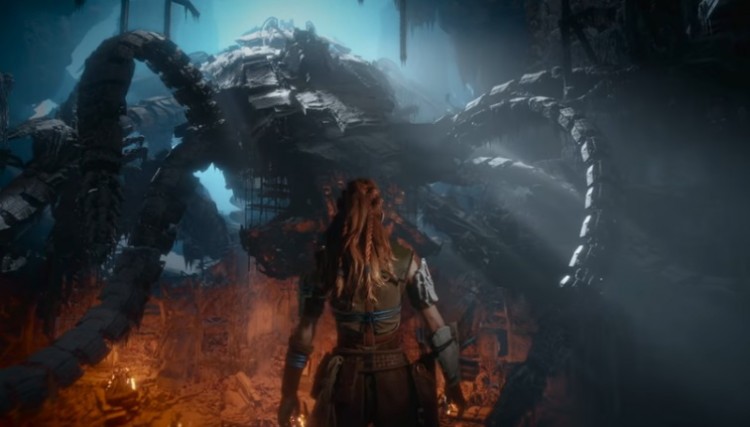 Guerilla Games released another update to the "Horizon Zero Dawn" game recently. This new update patch 1.13 includes more bug issues fixes and new features.
The "Horizon Zero Dawn" update 1.13 is now live for download on PlayStation 4 with the full patch notes released by the developer. Aside from the bug fixes, the new additional features really excite the players, although these are just minor additions.
The "Horizon Zero Dawn" is now has added support for background music playback, also the ability to drop treasure chests. "We're pleased to announce that Patch 1.13 for Horizon Zero Dawn has been released today," says Guerilla Games. "In addition to fixing a number of progression issues, technical issues and crashes, this patch also introduces several new features."
The new fixes added with the "Horizon Zero Dawn" update 1.13 are general fixes, progression fixes and crash fixes. If you are playing with these new updates, you can notice changes in the game performance, such as; fixed issue where some players were not able to pick up their loot when it was dropped in water, fixed an issue when certain players would try to mount during Aloy's falling animation, causing Aloy to float in midair, and other more. For the complete list of the patch note, you can check it here.
The game is undoubtedly a success for the developer. It was released on February 28, 2017, and a month after, it tops in the monthly bestselling game in the international market. According to Sony that in March, they saw a clutch of big new releases on the PlayStation Store; "Horizon Zero Dawn," "Mass Effect Andromeda," "Ghost Recon Wildlands" and "Lego Worlds." And among these fresh games, Horizon came out on top.
These coming months, we could expect more updates to come to the "Horizon Zero Dawn" game. For now, there's still no official announcement from the developer what we could expect in the future of the game.
© 2018 Korea Portal, All rights reserved. Do not reproduce without permission.