'Heroes of the Storm' Latest News & Update: Game Gets an 'Overwatch' Map & Character
by
Mara
/ Apr 18, 2017 10:34 PM EDT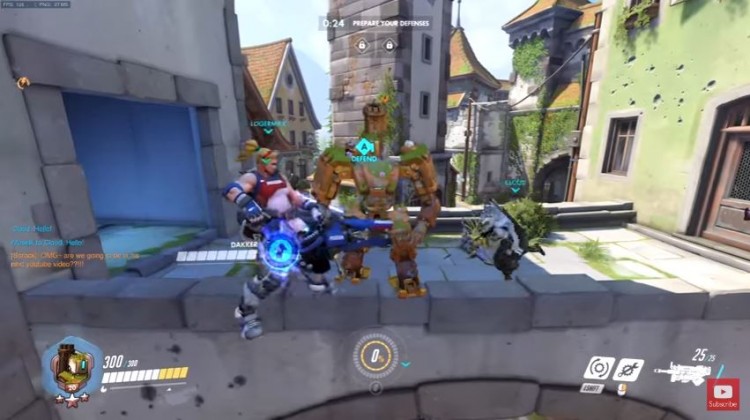 "Heroes of the Storm" has just announced the addition of "Overwatch" Genji and Hanamura map in the game. It is already in Open Beta server and is expected to be released in a few weeks. The character Genji and Hanamura map are some of the popular elements found in "Overwatch" so fans are very excited the game themselves.
"Heroes of the Storm" is published by Blizard which is also the company that brought "Overwatch. For those who are not aware, Genji is a shuriken-wielding ninja while the Hanamura map is also found in "Overwatch" but with few changes and additions. This map will change the standard gameplay experience so many fans just can't wait to try it for themselves.
One of its exciting features is Hanamura tasks teams that must deliver their own payload just like in "Overwatch" but with a twist. The mercenary camps and forts will stay the same but each will have its own unique boon that has never been seen in other Battlegrounds. Genji, on the other hand, will be just like he is in "Overwatch" including all of his core abilities, leap, unique way of tossing shuriken and summon the Dragonblade to do a big damage. Although the recreation is not that perfect, using his character remains to be as engaging and fun as it is in "Overwatch.
The "Heroes of the Storm 2.0" is expected to be live by tomorrow according to the schedule released by Blizzard. Their April content release indicates that April 18 is the day they will launch the game so it should be up anytime now. This is followed by an April 20 event where new bundles and programs will be introduced in the game, April 25 for new cinematic and nexus challenge. Lastly, a new hero will be introduced on May 4 in "Heroes of the Storm".
© 2021 Korea Portal, All rights reserved. Do not reproduce without permission.