'Nier Automata' and 'Gravity Rush 2' collaboration DLC set to launch this month in Japan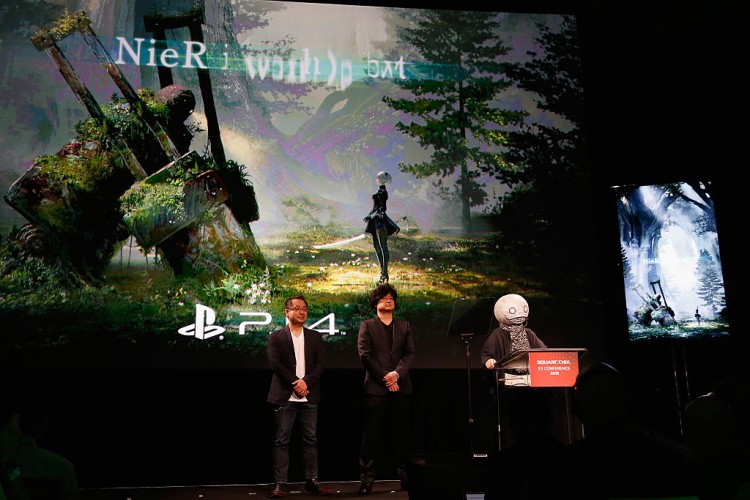 "Nier Automata" has been released for some time now and its main character, 2B, will be making her way to another game entitled "Gravity Rush 2." 2B's costume will be a downloadable content, where Kat, the main character in "Gravity Rush 2" will be transformed into 2B. The previously teased content is now available in Japan. Later on, this DLC will be coming to the West for fans.
The latest live stream called "One Million Shipments Commemoration" still links up to the downloads and sales of "Nier Automata," where Yoko Taro, the creator of the game, thanks to his fans for the patronage and support. The game is now a trend among gamers because of its immersive gameplay, excellent graphics, and nostalgic soundtracks. Most of all, the characters in the game make a great impact on fans and players alike.
Special talk live to digest live stream
A special talk live digest live stream was released last February that revealed some key points in "Nier Automata." The famous mascot for the game aside from the main protagonist is Emil. The talk did not reveal fully about future contents and crossovers to other games. However, now that a recent live stream is made, the announcement of the crossover was confirmed. The special talk live digest video can be viewed below:
Focusing on the 2B costume downloadable content in "Gravity Rush 2," this includes two options for players. The costume is divided into two, which is the visor-less version and the original one, according to Gematsu. Players will have a new perspective as Kat will be cosplaying as 2B from "Nier Automata." Now, as this gravity-defying game is famous for its story and unique playstyle, the costume is free of charge. In short, this DLC is free for downloadable unlike other games that requires payment for the DLCs. Lastly, the game is now available on the PlayStation 4 and PC platforms.
© 2023 Korea Portal, All rights reserved. Do not reproduce without permission.