BTS' V Running Away From A Sasaeng Fan Video Leaks
by
Rose
/ Apr 18, 2017 05:54 AM EDT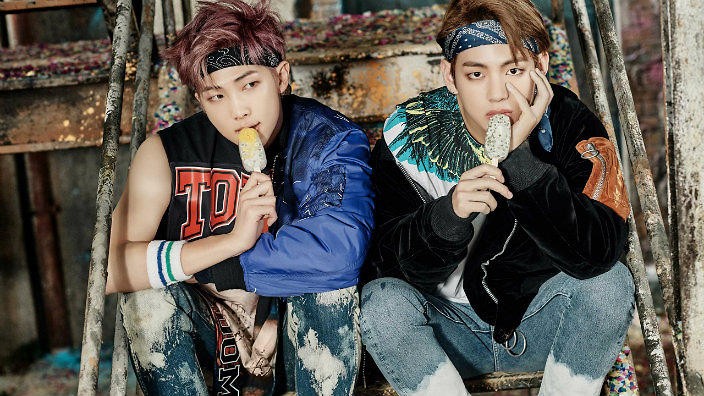 A horrifying video of BTS V's sasaeng fan incident is currently circulating the web. Accordingly, the idol just got off at Gimpo Airport with his manager when the incident happened. V was seen to be chased by some girls until he escaped into the car.
According to Allkpop forum, Shrieking girls went after BTS V in the airport. The idol supposedly came from Jeju Island before his plane landed on Gimpo. Notably, Park Bo Gum and he had a mini vacation beforehand.
V's manager was also seen worrying about the sasaeng fans on the video. In essence, he was already pulling the BTS member to run faster until they reach the car. Notably, this isn't the first time that this happened. There were already a number of times that fans got overboard with their passion for BTS members.
Further, the film also came from a fan who tweeted it. ARMY, BTS official fan base, immediately left messages of disgust to the chasing girls after the video became viral in a few minutes. They said that it was like watching a zombie movie. Some also noted that it was pathetic for some fans to do this invasion of privacy.
In another report by Soompi, BTS' Jimin own sasaeng incident is the topic. Much like V's, his personal security was also put into danger by some fans. It's only worse because it wasn't only a simple case of chasing but death threats already.
With BTS Jimin and V's sasaeng fan situations, Big Hit Entertainment the group's agency has released since before a statement that they will be adding more security for the idols. However, this didn't seem to happen on the video that currently leaks.
Meanwhile, Big Hit Entertainment nor BTS V haven't released anything yet about the incident. At the moment, only the ARMY has strongly reacted about the video leak.
© 2021 Korea Portal, All rights reserved. Do not reproduce without permission.