'We Got Married' To Be Replaced With A New Show Entitled 'Oppa Thoughts' Rumors Say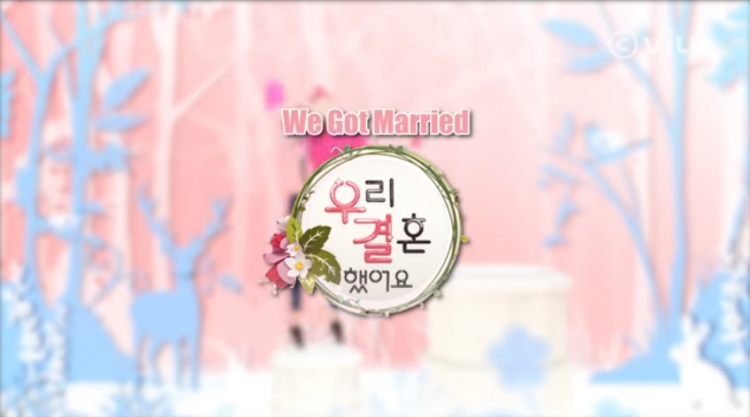 The wedding and dating-like television series entitled "We Got Married" is rumored to be replaced by another show entitled "Oppa Thoughts" because of its low rating. The show first aired in 2008 and was suffering later on. This MBC variety show, rather, is ending soon. Disregarding the low rating, the show has indeed accumulated fans from various areas of the world because of the famous stars that were featured in the show such as Girls' Generation's Taeyeon, Super Junior's Kangin, Hwanhee, SHINee's Lee Tae-min, CNBLUE's Lee Jong-hyun, and much more.
On March 2010, MBC stopped the broadcasting of "We Got Married" because of labour strikes. The episodes of this variety show were repeated many times until issues were resolved. However, the rumors claiming that the show is ending is still to be confirmed or debunked.
Announcements still yet to be released soon
"We are currently filming. I will check before making an official statement," the variety show's PD told DongA.com, according to AllKpop. The new show entitled "Oppa Thoughts," which was recently released this year and a Lunar New Year pilot variety show. Moreove, the show is all about celebrities, where they make contents to make fans out of their viewers. This is quite simple yet effective way to build their fan base in a fun and entertaining way. Ideas and efforts to gain fans are hard but with the truthfulness of these celebrities will make them shine in the hearts of the viewers.
Announcements are yet to be awaited
Furthermore, "We Got Married" had a good and bad history, but the most is the years that it aired. For a new step in the entertainment and television show industry, "Oppa Thoughts" may become another focus for Kpop fans around the world. Not only that, but may become a hotspot to stay updated with their Kpop celebrities and idols. Lastly, the team from "We Got Married" will be the one doing the announcements to either confirm or debunk the rumors.
© 2023 Korea Portal, All rights reserved. Do not reproduce without permission.