'Deadpool 2' News Update: Actor Behind Thanos Of Marvel Cinematic Universe Playing As Cable In The 'Deadpool' Sequel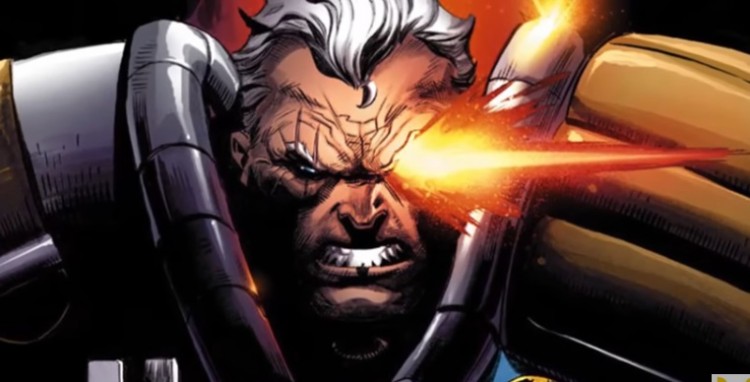 Josh Brolin is playing the role of the comic character Cable for the upcoming movie "Deadpool 2." The news was recently confirmed by the Hollywood Reporter
For months, many actors have been linked to the role of Cable, the superhero compatriot of Ryan Reynolds character Wade Wilson or Deadpool. Michael Shannon and David Harbour are the actors previously rumored, along with Russell Crowe and Brad Pitt. In the end, Josh Brolin gets the trophy.
If you are familiar with Josh Brolin face, he is the actor behind the character of the supervillain Thanos in the Marvel Cinematic Universe. Actually, many fans surprised about this news, Brolin plays another Marvel comics character.
According to some reports, it is not a big issue since many actors have been played different names in the same comic's universe. Like Chris Evans, who played as the Human Torch in the "Fantastic Four" movie before playing as Captain America in MCU and it turns out okay, probably will be the same in the "Deadpool 2" for Brolin.
Ryan Reynolds, on the other hand, has also cast in DC movies as the Green Lantern before playing his role as the Marvel's Deadpool in the 20th Century Fox movie. Josh Brolin is indeed playing two different names in the same Marvel Comics, however, "Deadpool 2" movie is not under in the Marvel Cinematic Universe.
As a response to this, Ryan Reynolds sarcastically tweeted: "The fuck, Fox! You can't play 2 characters in the same universe!! Josh Brolin was in "Sicario" and I was in "Sabrina The Teenage Witch."
Cable will join Wade Wilson on its quest, fighting the worst villains in the upcoming "Deadpool 2" movie. No other news released about how the both superheroes fates go in the sequel, but for fans, they sure this is going to be exciting. "Deadpool 2" is set to premiere next year.
© 2023 Korea Portal, All rights reserved. Do not reproduce without permission.