Samsung Galaxy S8 Preorder Surpassed 600,000 Units in Korea; A Big Hit For The Company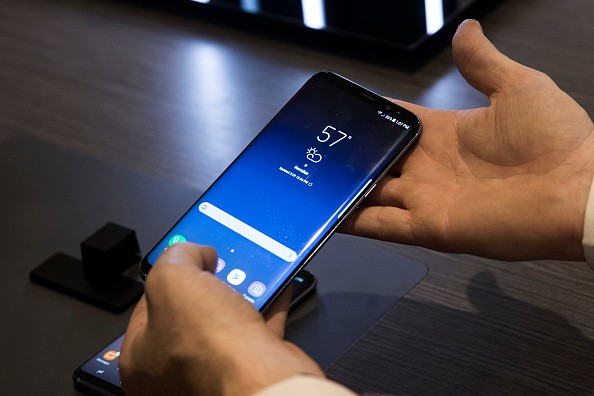 Samsung Electronics has revealed that the preorders for its latest Galaxy S8 have crossed the mark of whopping 600,000 units. It is a huge benchmark for the company to receive such massive preorders within just 5 days of the preorder process. Undoubtedly, Samsung Galaxy S8 is an innovative piece of technology, and it seems that the tech freaks are going crazy for the handset.
Samsung has unveiled the high-end Smartphone last month with is available with many innovative features. The device is having a sleek and unmatched appearance due to its infinity display. After showcasing the high-end technologies, the company has kicked off the preorders on Friday in its home country.
Samsung Electronics has made s strong statement about its preorders. The company has shared that "Until now, preorders for the Galaxy S8 reached 620,000 units, with the 128GB Galaxy S8 Plus accounting for 150,000 units." Although the pre-order will begin on April 21 for the rest of the countries, the company has started the preorders for its home country.
According to Korea Herald, the preorder process will last until next Monday, The South Korean Company has shared that it has received whopping preorders of 600,000 units within just 5 days of beginning the process. The chances that the company might offer additional benefits to the Samsung Galaxy S8 users of its home country are high.
Besides, there are speculations that the company is considering a refund policy for its Korean Samsung Galaxy S8 buyers. Samsung Galaxy S8 is not just a device for the company, it is a huge opportunity to conquer the smartphone market across the globe. Previously, the company has suffered major loss due to the Samsung Galaxy Note 7 fiasco.
Samsung Galaxy S8 includes high-end features like edge to edge screen, iris recognition, smart artificial intelligent Bixby and many other features. The bezel-free display is the highlight of the device. Besides, the device has brought sophisticated accessories for its users.
© 2019 Korea Portal, All rights reserved. Do not reproduce without permission.