'Grimm' Season 7, Spinoff: David Greenwalt, Jim Kouf Talks 20 Years Later, Stand-Alone Episodes Plus Thoughts On Possible Comic Book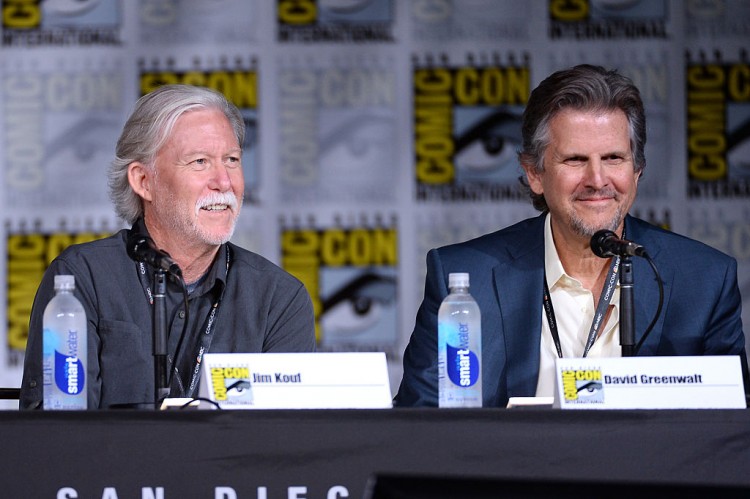 Fans are still petitioning for "Grimm" season 7, spinoff even after NBC officially announces that its sixth season will be its last and final installment. However, it is a well-known fact that the longtime running series is a fan-favorite and one of the hangout shows every Friday. This alone could trigger another adventure for the characters especially the showrunners David Greenwalt and Jim Kouf expresses their interest in this idea.
According to a report from Los Angeles Times, "Grimm" producers Greenwalt and Kouf admits having thoughts of making a "Grimm" season 7, spinoff with Theresa Rubel a.k.a. Trubel (Jacqueline Toboni) as the central character. The said character was created solely for another adventure. However, "she wound up being part of the cast". But here is the catch, Kouf noted that Trubel is ready to go with a new adventure.
Moreover, both showrunners also talked about the character's lives 20 years after the death of the Destroyer. At the end of the "Grimm" season 6, Diana and Kelly are shown as adults while Nick, Adalind and the rest of the gang did not appear. Kouf said that after years, the team is still doing their mission in life. Greenwalt supported this by saying that the Scooby gang are still out there fighting evil creatures.
Meanwhile, in this the same interview, both showrunners were asked about their thoughts on coming up a Grimm project as a comic book. Come to think of it, if "Grimm" season 7, spinoff will not happen, a comic book series about the gang is a good way to heal the hearts of grimmsters. Just like "The Walking Dead", fans who are still and patiently waiting for a new chapter of the story could focus their attention on it.
"It's a great tableau for the field. Telling a story without a budget," says Greenwalt. "David and I tend to think in terms of television and movies," adds Kouf.
On the other hand, in their interview with Oregon Live, Greenwalt reveals his thoughts on making a stand-alone adventure with some great characters in "Grimm". However, the showrunner points out the fact that they knew that the remaining three, four episodes "had to be their own little movie". Meaning to say, though they express their interest for a "Grimm" season 7, spinoff, it seems like the chapter for the grimmsters' beloved grimm and his Scooby gang is still the best climax to end their story...for now.
© 2021 Korea Portal, All rights reserved. Do not reproduce without permission.