'Mass Effect: Andromeda' New Patch Coming: Can This Update Totally Fix The Game Animation Issue?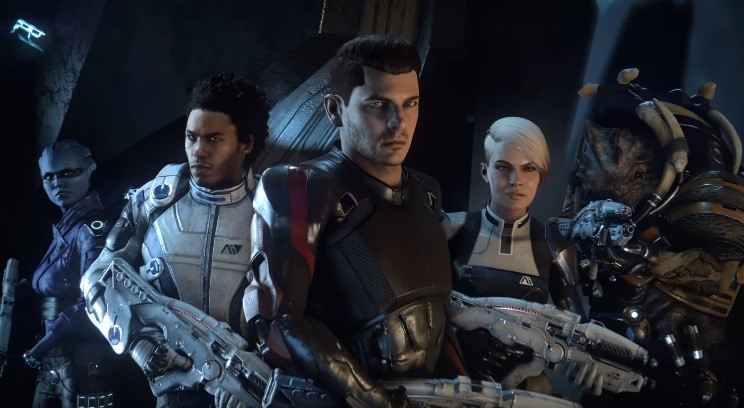 The "Mass Effect: Andromeda" game is getting a new update patch this week. Bioware will release the game update patch 1.05 focusing on bug fixes, improvements to the player experience, and other important issues.
Aaryn Flynn, the general manager of Bioware studio, first announced the upcoming update on the game's official site. According to him, they will release the update this Thursday, April 6, 2017, and addresses technical fixes.
"We are thankful to the millions of players who have already joined us on the journey. And though the "Mass Effect: Andromeda" game is now in your hands, it's really just the beginning." Flynn said. "Since launch, our team has been poring over your comments and feedback, looking to discover what you like about the game, as well as areas we can evolve or improve. This Thursday, we'll release a new patch that addresses technical fixes, such as crashes, improved performance, but also adds a number of improvements we've heard you ask for.
This new "Mass Effect: Andromeda" update includes such as; increasing the inventory limits, Improving the appearance of eyes for humans and Asari characters, improving localized voice over lip sync, fixing Ryder's movements when running in a zig zag pattern. You can find other adjustments in the game patch notes
It is clear that this new patch couldn't totally solve the animation issue in the "Mass Effect: Andromeda." However, Aaryn Flynn also promises that the Bioware will be rolling out additional patches over the next two months for deeper improvement in several areas of the game.
These additional "Mass Effect: Andromeda" patches will improve hair and general appearance for characters, ongoing improvements to cinematic scenes and animations, male romance options for Scott Ryder and adjustments to conversations with Hainly Abrams.
Flynn added that these upcoming patches will also address performance and stability issues in the "Mass Effect: Andromeda." And they are looking at adding more cosmetic items to single player for free.
© 2023 Korea Portal, All rights reserved. Do not reproduce without permission.