'Mass Effect: Andromeda' News & Update: Facial & Character Animation Issues May Have Been Due To Outsourcing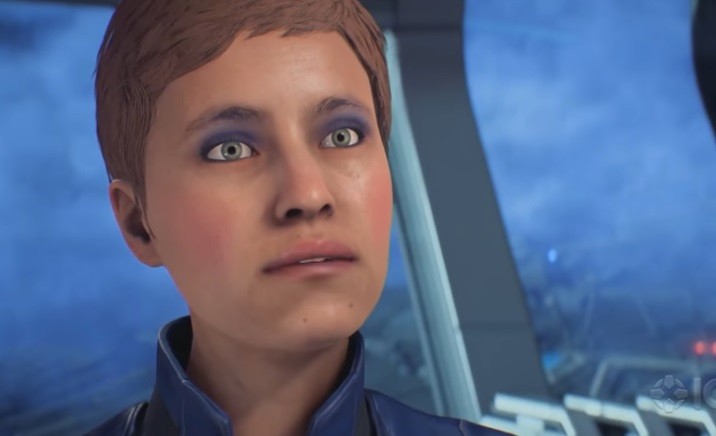 After all the negative feedback regarding to the "Mass Effect: Andromeda" game's facial and character animation issue, a new report suggested a probable reason how the game's animation gone terribly wrong. This report says it is all about the outsourced game's animation.
According to Liam Robertson, a gaming historian, BioWare apparently had all "Mass Effect: Andromeda" facial and character animations outsourced to other EA studios. Cited by Techraptor report, Robertson pointed that the major problem that has arisen from this was the human character models and most alien characters were completely outsourced to other branches of EA.
Liam Robertson claims that he spoke to several BioWare Studio employees anonymously and noted that the company used new Cyberscan technology for the "Mass Effect: Andromeda" game. This technology created digital scans of a person or an object that is used to create in-game's 3-D models. BioWare says relying on this technology instead of using artists to sculpt faces internally, believing that this Cyberscan would compensate for time for development.
After using this Cyberscan technology an initial scan was taken, BioWare shipped off the "Mass Effect: Andromeda" animation job to other studios. The source only mentions one possible destination, the EA Bucharest in Romania, it was stated, but nothing is confirmed as of now.
Liam Robertson also stated that several sources are blaming the BioWare management team about the "Mass Effect: Andromeda" game facial and character animation issue, saying they chose to outsource almost all the work on human characters to the other teams and trusting too much in the scanning tech as it would not require too much additional face modeling for the outsourced team.
Some Robertsons claim that BioWare management team outsourced the game animations work for cost-cutting reasons, however, other also said that the team just did not see facial animations as a high priority for the "Mass Effect: Andromeda" game, and instead had the in-house team focus on other assets, including vehicles and armor, for further polish.
All these reports are still not confirmed as the real reason about the "Mass Effect: Andromeda" animation shortcoming and currently still under investigation. The game, however, is still in available in the market despite of the issues.
© 2023 Korea Portal, All rights reserved. Do not reproduce without permission.