'Grimm' Season 7, Spinoff Still Possible; David Greenwalt, Jim Kouf Reveals Plan 'For Another Adventure' But Not With Nick As Lead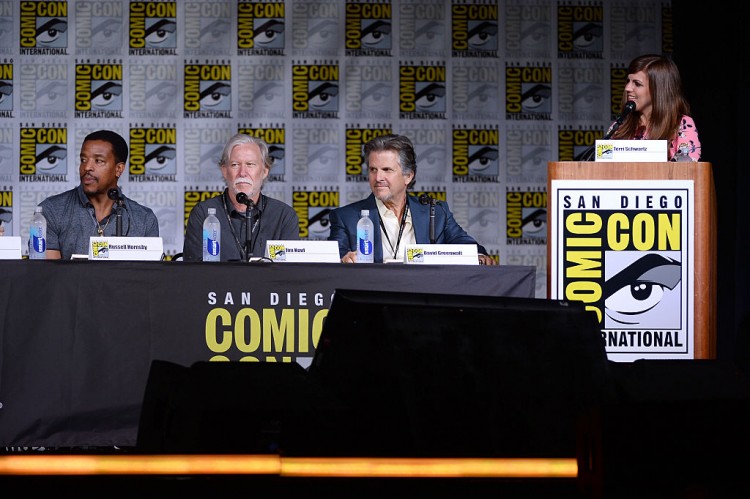 The hopes for "Grimm" season 7, spinoff is still high. This is after the showrunners, David Greenwalt and Jim Kouf reveals a possible new adventure for one particular recurring character in the series.
According to a report from Los Angeles Times, there have been lots of petitions online for "Grimm" season 7, spinoff. Based on the article, the petitions already gained 20,000 supporters and counting. The fans have been begging Netflix, TNT and other network channels to pick up the series.
With these notes from the fans, the showrunners admit their gratefulness for the never ending support. Though Greenwalt and Kouf clarify that they cannot promise a "Grimm" season 7, spinoff they clearly not closing the possibilities. "I think it's great, who knows what'll happen, but it's hard to consider something that nobody has put in front of us," says Greenwalt which Kouf supported. The latter noted that there are certain ways to spin the show.
On the other hand, in Oregon Live's phone interview with Greenwalt and Kouf, both showrunners seem to be really open for a new chapter for Grimm story. A possible "Grimm" season 7 or spinoff might still happen. Greenwalt clearly noted that no one knows what will happen in the future while Kouf says, if somebody wants to show the series, "then we could see it".
Speaking of the possible "Grimm" season 7, spinoff, Greenwalt and Kouf reveals that there is one particular character who was made because of a possible new adventure in the future. The showrunners explain that this female protagonist is a creation out of a spinoff story in their minds.
Moreover, both showrunners are very optimistic about the "Grimm" season 7, spinoff. The character they are talking about is Theresa Rubel or knowns as Trubel. She is a recurring character in the series, however, if the new story will take place, she will lead the new adventure as a grimm huntress. "The Trubel character (played by Jacqueline Toboni) was created as a spinoff possibility, but she wound up being part of the cast. She's ready to go, though. She'll be off on another adventure," says Kouf.
© 2021 Korea Portal, All rights reserved. Do not reproduce without permission.