'Justice League' Director Zack Snyder Says Cyborg's Origins Will Be The Heart Of The Movie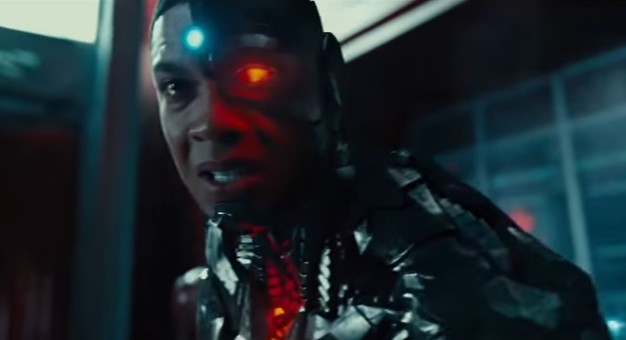 The DC Extended Universe first big movie, "Justice League," is coming this year, and director Zack Snyder teases a big detail in the most awaited DC movie this 2017. In an interview, Snyder talks about the role of Cyborg, saying his story is the heart of the movie.
"In Justice League, they're each such nice personality, Jason, Ezra, Flash and the Cyborg. Cyborg, which played by Ray Fisher, the story is in a lot of the ways the heart of the new Justice League movie." Zack Snyder said, noted by USA Today.
So far in the DC Extended Universe, only Wonder Woman, Batman, and Superman were seen in the previous movies, the other three; Cyborg, Flash, and Aquaman, are still yet to debut in the upcoming "Justice League." Actually, according to Screenrant report, there was a glimpse of Cyborg creation in the "Dawn of Justice."
Based on Director Zack Snyder comment, we were going to see Cyborg go on his emotional journey, in fact, in the latest "Justice League" trailer, there was a scene where he's trying to cover his mechanical appearance and it may be to do with Stone afraid of his robotic look.
Unlike other superheroes member of the Justice League, Cyborg is the newest member added to the team. Other members were all created decades before Victor Stone, Cyborg, character first appeared in the comics in October 1980 as the core member of the Teen Titans. In September 2011, Cyborg was established as a member of the Justice League as part of DC's 2011 reboot of its continuity.
After the "Justice League" movie, other team members, Cyborg and Aquaman, the solo movie will also release in the following years. But before the whole team hits the big screen, "Wonder Woman" will be first released on June 2, 2017. DCEU "Justice League" is set to premiere this coming November 17, 2017. "Aquaman" and "Cyborg" are set on December 21, 2018, and April 3, 2020, respectively.
© 2023 Korea Portal, All rights reserved. Do not reproduce without permission.