'Mass Effect: Andromeda' Update: BioWare Considers Improvement For Game Animation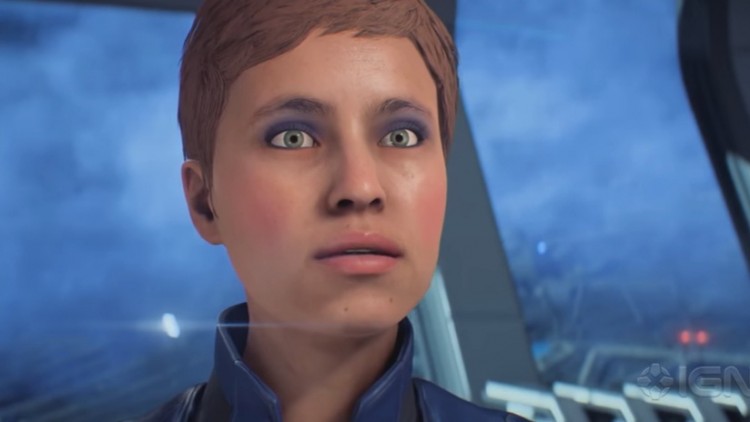 Weeks ago, before the "Mass Effect: Andromeda" was released to the market, many fans and critics reacted to the game's unintentionally hilarious facial animations. Now, fans are wondering when the BioWare will take a move to fix this problem.
Undoubtedly, the "Mass Effect: Andromeda" game developer, BioWare, are aware of this animation issues. They have been asked when and how they would solve this problem, however, for now, they still don't have a solid answer about it, the source noted.
Fans also asking the same problem to the game developer via social media, but the BioWare, thru the lead designer Ian S. Frazier, keep saying that they are still looking ways how to fix the issues in "Mass Effect: Andromeda," but they can't promise anything for now.
According to Game Spot report, new patch arrives at the "Mass Effect: Andromeda." The patch 1.04 recently released to fix some serious game issues, like the bug where players could not land on Ark Natanus, the problem when Andromeda would boot to a black screen, and issues in multiplayer mode where players would hear audio from a different character instead of their own.
This newly arrived patch 1.04 surely fixes serious game issues, unfortunately, the animation is not included. As the source stated, BioWare has suggested that improvements in "Mass Effect: Andromeda" animation might be on the way.
Since many criticisms attacking the "Mass Effect: Andromeda" developer, an ex-BioWare animator, Jonathan Cooper, responds to the game's animation woes. On his Twitter account, he said, "The audience has grown more discerning, which makes our job more difficult, but furthers animation quality and animators as a requirement."
On the other hand, the game first free APEX mission is out now and available for free. Not mentioning the animation, the "Mass Effect: Andromeda" gaining good reviews for gameplay after it was released on March 21, 2017.
© 2023 Korea Portal, All rights reserved. Do not reproduce without permission.