Korea Plans To Issue E-Visas And Five-day Visa-free Stay To Jeju Island For Southeast Asians
by
Mia L.
/ Mar 23, 2017 10:07 AM EDT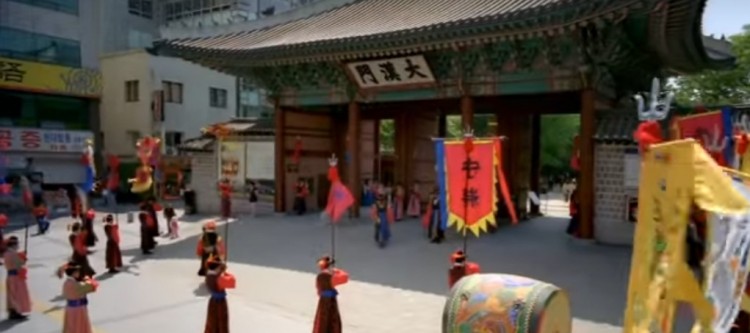 To make up for the expected decline in tourism in South Korea due to China's travel ban, South Korea is going to start issuing electronic visas to travels from Southeast Asian nations in May. Given the tension between Seoul and Beijing over the Terminal High Altitude Area Defense system, the country needs to aid the tourism industry. The joint decision of Korea and the US led to China's response to ban Korea-related travels and Beijing reportedly issued the order to curb travel to the country.
As reported by Korea Herald, the government plans to boost tourism by attracting tourists from countries other than China. In a statement, Finance Minister Yoo Il Ho expressed the government's counter measures to protect the local tourism industry. "We will tend to the needs of the local tourism industry, which is suffering from THAAD-related measures by China, and bring changes to the industry's overdependence on China."
Of the 17 million foreigners who visited South Korea in 2016, 8.05 million were from China and only about 200,000 came from Southeast Asia. The Korean government has already been planning to issue electronic visas for Southeast Asian tourists although they moved up the date due to the diplomatic spat with China. Aside from issuing evisas, the country is also planning to offer a five-day visa-free stay to Southeast Asian tourists who are bound for Jeju Island through the country's Gimhae and Incheon airports.
The government plans to allocate 375 billion won for local tourism companies. An official from the tourism industry acknowledged that China is irreplaceable although there is potential in inviting more tourists to visit South Korea from other countries through "aggressive marketing." The same source added they have been considering these options ever since the THAAD issue resulted to Beijing's decision to ban South Korean products in 2016. As reported in BBC, South Korea is planning to come complain about China's retaliatory measures to the World Trade Organization.

© 2021 Korea Portal, All rights reserved. Do not reproduce without permission.