'Tom Clancy's Ghost Recon: Wildland' Performance Review, Game Remains No. 1 In UK's Best-Selling Games Since It Was Launched To Market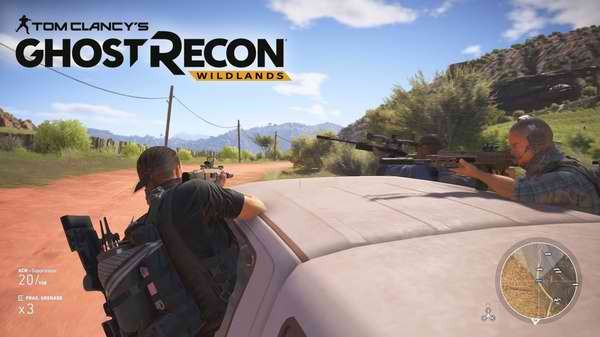 "Tom Clancy's Ghost Recon: Wildland" was released a few weeks ago, and despite its young age in the market, its generate millions of good reviews from the gamers all over the world. From the story line and plot, controls, performance, and graphics, this game really amazes millions of players.
Unlike other common video games nowadays, the "Tom Clancy's Ghost Recon: Wildland" is based on the modern technology which uses modern weapons and gear commonly used by military forces around the globe instead of futuristic and robotic technology.
The "Tom Clancy's Ghost Recon: Wildland" can be played using a regular Intel Core i3 computer, however, most reviews and recommendations, like the Tomshardware review, suggest that the minimum configuration is an Intel Core i5 processor or AMD FX-4320, with a memory of 6GB and a 2GB graphics card, either GeForce GTX 660 or Radeon R9 270X.
For the best recommendation, the same site also suggests an Intel Core i7-3770 or AMD FX-8350, with 8GB of memory and 4GB of graphics card, either GeForce GTX 970/GTX 1060 or Radeon R9 390/RX480. If you are curious on what graphic card is best for the game, there's no big difference, especially when using the maximum setting.
The graphics are also very good, although it is not very realistic in this aspect, it still surprisingly close into it. When it comes to animation, it is still satisfying, especially when it runs on smooth 60fps. For overall score for the graphics and animation, "Tom Clancy's Ghost Recon: Wildland" could get eight over 10.
The story line is one of the most important things in every game, with a good story line, the more chances the players will attach to the game. The "Tom Clancy's Ghost Recon: Wildland" story starts when the US government has become alarmed by the rise of the Drug Cartels of Santa Barbara. As a result, the elite Special Operations Unit Ghost was dispatched by the US Army to eliminate the cartel and expose the connection between the Santa Blanca's local government and Bolivia.
In the latest news, "Tom Clancy's Ghost Recon: Wildlands" remains as number 1 in the UK's best-selling games since it was released on March 7, 2017. The game is now available in retail and online store for $60 USD.
© 2018 Korea Portal, All rights reserved. Do not reproduce without permission.