Ryan Reynolds And Blake Lively Planning Baby Number 3 But This Time It's Adoption!
by
Claire
/ Mar 21, 2017 08:27 AM EDT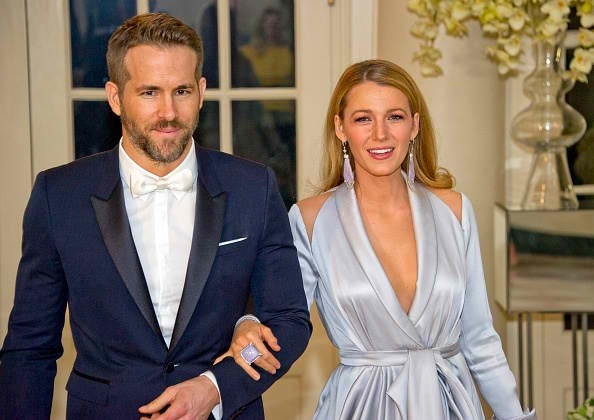 Ryan Reynolds and Blake Lively seem to be on a mission to grow their family and do it fast. The beautiful actress delivered her second child some time ago. Now, rumors indicate that the couple is already planning baby number three.
The big difference is that Ryan and Blake are keen to adopt the third baby. Ryan has talked about his dreams of having a big family on many occasions and looks like the couple is keen to realize this dream fast. Ryan Reynolds and Blake Lively are known to be madly in love and growing their family is one way to ensure that the couple continues to spread the love and cheer.
Who will they adopt?
As of now, the couple has not decided on the gender of the baby that they plan to adopt. Indian Express further elaborates that the couple is yet to choose if they will adopt domestically or from an impoverished country.
The couple already has two daughters. Even the growing family has not deterred Ryan from playing a doting dad. Rumors also indicate that Ryan and Blake may choose to adopt a baby boy, according to Yahoo News. This could be an attempt to balance the family's gender ratio. However, the couple is yet to officially announce their plans.
The doting dad
For those who doubt Ryan Reynolds ability to be a great dad should watch the "Deadpool" actor's tribute to a 13-year-old fan who lost his life to cancer. Ryan had met the young guy some time ago through an NGO and appreciated his efforts to battle cancer. The actor also sent his condolences to the young boy's family. Clearly, Ryan is a great dad and was, therefore, able to empathize with the pain of the young boy's parents.
© 2018 Korea Portal, All rights reserved. Do not reproduce without permission.