'NieR: Automata' Receives Excellent Reviews & Modder Fixes Game's Upscaling Issue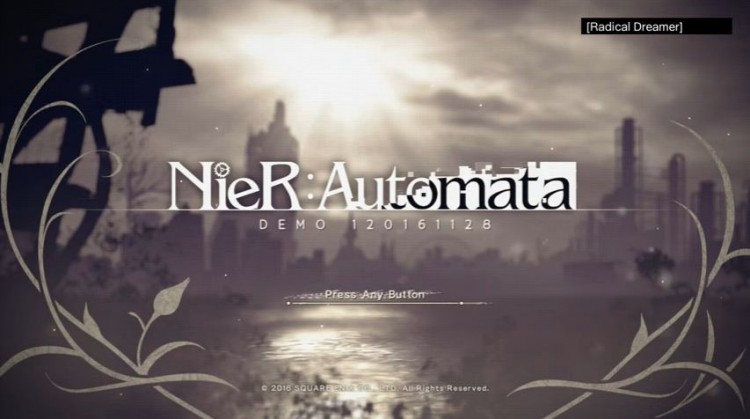 The game 'NieR: Automata' was first released in Japan last February and recently this month for other regions like North America and PAL region. Developed by Platinum games and published by Square Enix, the same publishing company of 'Final Fantasy' games.
Just a few weeks after it was released to the public, the game 'NieR: Automata' flooded with positive reviews from both critics and players. Also, the game runs well on both PlayStation 4 and Windows PC platform.
"You won't get to play another game quite like 'Nier: Automata' this year. It's a rare gift that's different from what you would expect both in its wrapping and in its substance. " As noted by Game Revolution review.
Of course, the game 'NieR: Automata' have different resolutions depends on the platform you use. It runs at 900p on PlayStation 4, 1080p on PlayStation 4 Pro and 1440p on PC. According to some reviews, the game has a lot of great qualities, especially on gameplay, but graphics aren't one of them. The texture can be mildly blurry, which is made up for the most part of the fast-pacing of the game and its beautiful character models, reports noted. However, the performance scored a great point, for example, with an average i5 Intel core computer, the game was able to remain at 60fps.
Speaking of the PC version, on the recent reports, the 'NieR: Automata' appears experiencing some upscaling issues when it is being played in full-screen mode, it won't actually run at the monitor's native resolution. Fortunately, a Modder named Kaldaien has released a proper fix for this issue. All you need is to download the fix and replace the dxgi.ini file in the game's folder.
A lot of gamers around the globe are now enjoying this 'NieR: Automata' game. Despite some minor issues, it still generates an overall excellent rating in the gaming industry. It is now available in retail and online store for $60 USD.
© 2018 Korea Portal, All rights reserved. Do not reproduce without permission.