'One Piece' Chapter 860 To Feature Luffy & Bege's Plan In Action; Assassination Of Big Mom A Failed Attempt?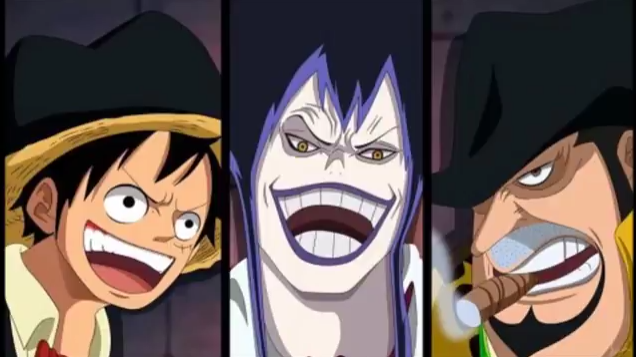 Now that differences have been set aside between Luffy and Capone Bege, "One Piece" chapter 860 is expected to feature the unlikely team up executing their plan in bringing down Charlotte Linlin better known as Big Mom. However, with a minute window of opportunity, many readers of the long-running Manga seem to agree that the said assassination plot will be a failed attempt with very serious repercussions.
"One Piece" chapter 360 - to be dubbed as "Tea Party From Hell," will feature both Straw Hat Pirate's Luffy and Fire Tank Pirate's Bege carry out their planned hit job towards the Yonko Big Mom. Nevertheless, rumor mills are spinning as of late that such plot will end up badly due to Charlotte Brulee, according to Celebeat.
If such are anything to go by, the planned assassination will be foiled as Brulee's loyalty remains with her behemoth mom. Moreover, it is theorized that the witch-looking daughter of Big Mom will be spilling out precious info to her mother ahead of Luffy and Bege's plan. The question remains as to how will Brulee relay the information to her mom.
Albeit arming themselves with specialized rocket launchers known as the KX and a concoction of bone-healing milk, such preparation could be deemed useless as fans also believe that Big Mom might be aware of the hit job against her and she is just pretending to be oblivious to it. In addition, fans are pretty much in the know that Charlotte Linlin's skin is as tough as iron, Droid Report has learned. However, Bege revealed in "One Piece" chapter 859 that the Yonko's weakness was a photograph of a certain Mother Caramel (Mother Carmel) that she places on a very special seat in every tea party that she hosts.
It is believed that the mysterious photograph could be Big Mom's benefactor the went missing long ago and damaging it will cause the feared Yonko to be psyched out resulting in physical pain. Now that it has been laid on the table, Luffy and Bege might be capitalizing on such if all else fails.
"One Piece" chapter 860's release date has yet to be revealed. In the meantime, watch a video about "One Piece" here:
© 2018 Korea Portal, All rights reserved. Do not reproduce without permission.