'Horizon Zero Dawn' DLC Looms; Game Achieving Commercial Success Weeks After Being Released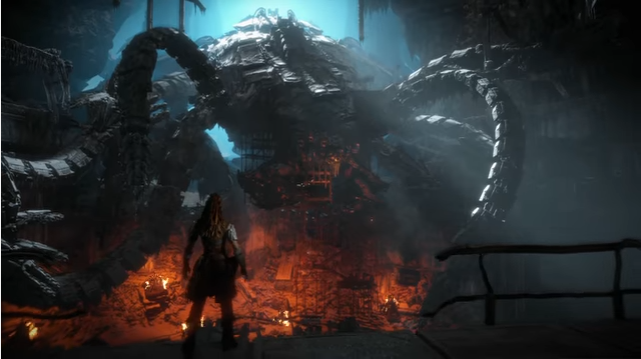 Guerilla Games' post-apocalyptic action-adventure title - "Horizon Zero Dawn" has passed with flying colors among game pundits and the gaming public as it has been widely received by both. It looks like the developer is prepping up in sending back the good vibes as it was revealed that a downloadable content is down the pipeline.
Game publisher Sony Interactive Entertainment (SIE) has recently announced that "Horizon Zero Dawn" has sold a whopping 2.6 million units since it came last February 28. In a statement obtained by Videogamer, SIE's head Shawn Layden stated that they already knew from the get-go that the game will be something special. Moreover, he added that seeing the gaming community's reception translated to such commercial success was indeed gladdening.
Guerilla Games' MD Herma Hulst, on the other hand, released a statement stating that they are thrilled with the overwhelming reception that the game has been getting as of late. It went on saying that "Horizon Zero Dawn" was a "labor of love" and such passion reflects the same to the players of the game - the same feeling that they felt while in the process of making it.
Due to such feat that they have achieved, the developer revealed that the first DLC for "Horizon Zero Dawn" is underway for the PlayStation 4. However, when asked about the current lowdown of the upcoming game expansion, Guerilla begged off in disclosing any details about it, Express reported.
Meanwhile, the developer's writing team explained why they chose a female protagonist (Aloy) in the game. As per lead writer Ben McCaw, they wanted to have a character in the game where "players could rally behind." Furthermore, he said that they deemed Aloy as an outcast for gamers to empathize from where she stands and just like her, gamers traverse a different world when they play. Watch a video about "Horizon Zero Dawn" here:
© 2018 Korea Portal, All rights reserved. Do not reproduce without permission.