'Dark Souls 3' Getting Two New PvP Maps Prior To 'The Ringed City' DLC; Undead Match Added In The Mix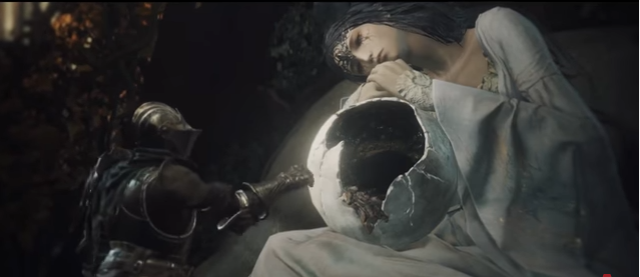 As the final downloadable content (DLC) of From Software's "Dark Souls 3" dubbed the "The Ringed City" nears, the game will be getting new add-ons in the coming week. The extremely challenging title will be endowed with a couple of player vs player (PvP) maps and a new multiplayer mode on top of the weapons and buffs that were previously introduced.
Game publisher Bandai Namco has revealed the above-mentioned the two upcoming PvP maps that will be added into the game. Dubbed the "Dragon Ruins" and "Grand Roof," these will bring a couple more reasons to play "Dark Souls 3" even more and alongside some friends.
The "Dragon Ruins" is said to be based on the game's Arcdragon Peak whilst the "Grand Roof" map remained faithful to the Lothric Castle. Fans need not wait that long as these maps will go live this March 24, WCCFTech reported.
Come March 28, alongside "The Ringed City's" release, the "Undead Match" will now allow players to team up with other players outside private matches. These upcoming goodies will be free of charge to players who availed of the game's Season Pass and those who got the first game segment titled "Ashes of Ariandel," Express has learned.
From Software will have a busy year ahead of them as the game maker revealed new details about three yet to be announced titles that they are working on. The games that are currently in the works include a "Dark Souls"-esque title, a game reboot of an existing series and a fresh new title.
The developer added that the new game on the pipeline will be veering away from the usual penchant as it will be a bit weird. Furthermore, the other two games will be getting "Dark Souls" elements, though it will be different from the award-winning title. Watch a couple of clips featuring the upcoming PvP maps of "Dark Souls 3" here:
© 2018 Korea Portal, All rights reserved. Do not reproduce without permission.