Prince Mak Exclusively Shared Dark Secrets Behind the Glamorous Life of A K-Pop Star
by
amrin
/ Mar 16, 2017 05:50 AM EDT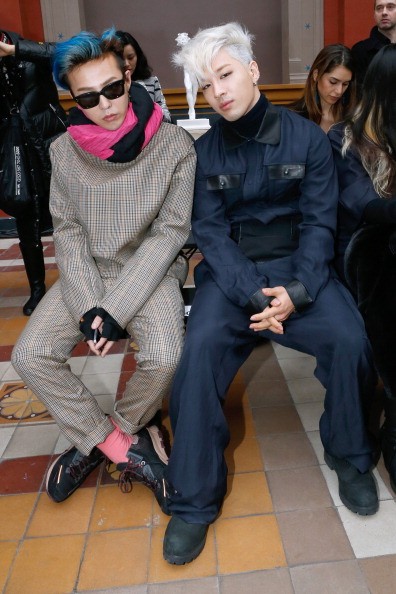 Prince Mak shared something extraordinary this week at the SBS PopAsia radio with "The Prince Mak Hour." In the latest episode of his radio show, the popular Korean celebrity Prince Mak revealed shocking details behind the secrets of glamorous K-pop life of a star. Although the celebrity offered a little insight into the Korean entertainment industry, the little insight is very serious and can affect many lives of Korean fan base.
Prince Mak revealed that being a K-pop star everything that you see is not as rosy as it seems. There are some darker sides that you have to struggle and earn the fame and popularity. As reported by SBS, there have been many murmurs about "Slave contracts" in the K-pop industry for many years now. And Prince Mak confirms the existence of such a thing. He stated that these could range anywhere between seven to fifteen years. The shocking detail is that the company does not start counting these years when a star signs on as a trainee. But the years only start ticking off when a start debuts. Thus it is possible for a start to spend 10 years not debuting and being contracted to spend up to 15 years on top of K-pop group.
The 15 years of the contract is not the only darker side that the star has to deal, but the stars do not even earn very much. As described by Prince Mak in the interview, the income distribution between the company and the group has the ration of 4:1, which means nearly 80% of the income goes to the company and remaining 20% will go to the artists. Furthermore, the group has 4-5 members and the higher the numbers, the lower the income. Besides, the artists even have to pay all the expenses that the company incurred for their training. The artists have to work for nearly 20 hours a day with just 4-5 hours of sleep. Besides, strict diets, weekly weight are some additional challenges that they have to face for being a celebrity.
© 2018 Korea Portal, All rights reserved. Do not reproduce without permission.