Big Bang Topples BTS In Having The Most YouTube Subscribers; Member T.O.P Now Serving His Civic Duty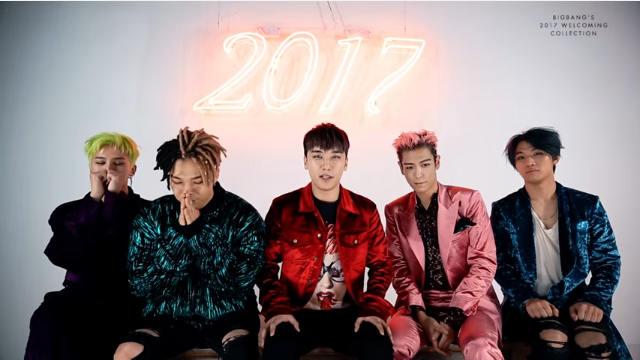 Big Bang is now deemed by many critics as one of the most formidable collectives in both KPop and Asian music scenes. Such status has gained them a massive fanbase both local and international thanks to media sharing sites like YouTube.
Another feather in Bigbang's cap has been added anew as the Hallyu group's YouTube channel has reached the 7 million mark - a first KPop boy band to reach such feat, Digital Music News. Snagging the top spot in the said category is fellow South Korean PSY who currently has 9.7 million followers on the above-mentioned site.
However, such numbers are very much attainable now that Big Bang subs have surpassed another KPop super group's channel - BTS. Currently, the group's YouTube followers are a little over the 3 million mark, though they are still included in the roster of KPop elites.
Meanwhile, one of Big Bang's member - T.O.P (Choi Seung-hyun), has recently entered South Korea's mandatory military training as he was previously reported to have fallen ill prior to the said government requisite. There were even reports early on suggesting that the Hallyu idol mistakenly placed his name plate on the other side of his uniform.
This has caused quite a stir among critics stating that the boot camp is lenient to celebrities like T.O.P. Such controversy made the said government program to respond to douse speculations. In a statement obtained by Celebeat, the 25th regiment where the KPop was designated to stated that their celebrity trainee just got confused in placing his nameplate and nothing more.
T.O.P Military Group Photo from Nonsan Army Training Center 2017-02-15 #BIGBANG #빅뱅 #TOP #ChoiSeungHyun #탑 #최승현 https://t.co/lwhmmIoCxM pic.twitter.com/S4LXkZGIjT

— TOP of the TOP (@TOP_oftheTOP) February 15, 2017
As of late, Big Bang's T.O.P may well seem to have gotten used to being enlisted as photos of the star donning his uniform have surfaced online. Moreover, the singer's famed "point at the camera" pose can also be seen in some of the photos. Fans will not be seeing the singer for quite a while as his civic duty end in November 2018. Watch a clip about Big Bang's T.O.P here:
© 2018 Korea Portal, All rights reserved. Do not reproduce without permission.