Apple iPads New Models On Way, Budget Option Also, Here Is A Look at Features to Expect?
by
Claire
/ Mar 14, 2017 09:33 AM EDT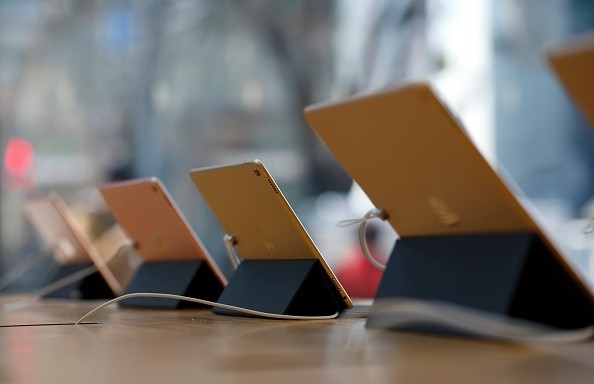 The Apple iPads that have attracted customers for such a long time are set to undergo some major revamps. Fiksu, an analytics firm has confirmed the reporting of four new iPad models in its logs. The new models are being used to test a range of popular applications around Cupertino. While Apple is yet to confirm the development, these devices are rumored to be running the latest iOS 10.3 beta and early builds of iOS 11 operating system.
The spotting of these models also indicates that successors to the 9.7 inch and 12.7 inch iPad Pro are expected to arrive soon. Fiksu picked up only forty devices, all of which are likely to be launched before Apple comes out with a new model.
Fiksu's analysis is based on the data that it gathers from app developers as well as the SDK in applications that collects user information. The current iPad Pro devices in the market have the iPad 6, x marking. This further hints at the possibility of the new found models to be successors of the iPad.
Four new models coming through?
Even though Fiksu has identified the work in progress on four models, it does not confirm Apple's plans to launch four new models of iPad. A report on 9to5 Mac indicates that these could be different versions of cellular and Wi-Fi models of the iPads.
Apple could end up introducing the new models of iPads this month itself. However, since the testing is being done on two different operating systems, Apple is likely to choose to introduce them at different times.
A budget model in the pipeline
Apple has been talking about a budget model of iPad for quite some time. This time too talks of a 9.7 inch iPad pro model in the budget category are doing the rounds. But as of now, there is no clarity on when these models would be out in the stands.
© 2018 Korea Portal, All rights reserved. Do not reproduce without permission.