Red Velet's Seulgi Drew Taeyeon with Pointillism and It is Amazing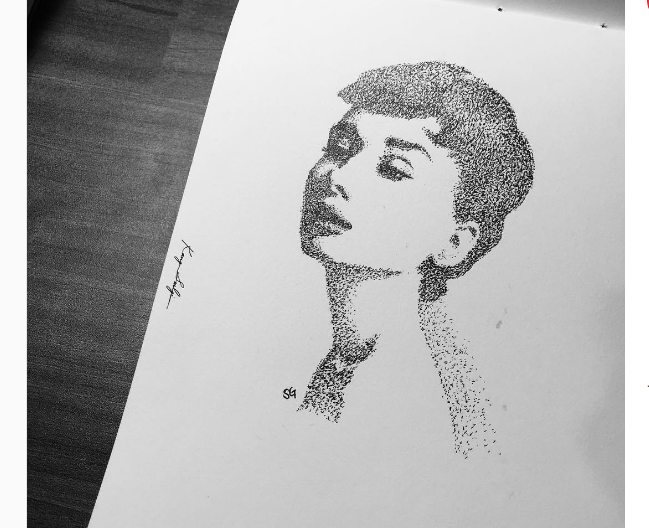 Red Velvet's Seulgi revealed her hidden talents. She just impressed everyone including the famous veteran artist Taeyeon with her artistic skills. Red Velvet's Seulgi just drew an impressive picture of Taeyeon and shared it with her fans. She's a dancer, a vocalist, a singer and an artist too. She surprised everyone with her high-end drawing skills. As shown below she uses a lip tint to draw and color in her drawing. Seulgi not only has an intense artistic skill, but she's also having an amazing fashion sense.
Red Velvet's Seulgi just proved her talents in many ways. And one of the ways is that she has expertise in is drawing. She surprised the entire world with her gigantic drawing skills. Red Velvet fans are quite shocked after viewing her drawings. She has an expertise in Pointillism which is considered as one of the toughest methods of drawing. The method is not only tough but tiring also. The entire image is drawn by using points only. And for the darker shade, you have to put a number of points on the canvas. This technique needs a lot of patience as small dots are used to form a large image. But Seulgi did the entire images magnificently. The image of Taeyeon clearly reflects that she has put her heart for making the images.
Seulgi recently shared a picture of Audrey Hepburn which was created by using pointillism. She shared the image with a caption, "It has been a while since I drew my arm almost fell off. I'll get to bed now." not only Audrey Hepburn, but she even created the pieces that feature American actress Natalie Portman in her character as Mathilda Lando from "Leon: The Professional." She even drew adorable sketches of "Zootopia" characters. Not only this, she even revealed that she is a big fan of Taeyeon and drew her picture on Taeyeon's show Daily Taeng9cam. She seven revealed many art pieces drawn in her sketchbook.
© 2018 Korea Portal, All rights reserved. Do not reproduce without permission.