Justin Bieber & Kourtney Kardashian Confirm Live-in Relationship; Will Family Approve?
by
Claire
/ Mar 11, 2017 10:01 AM EST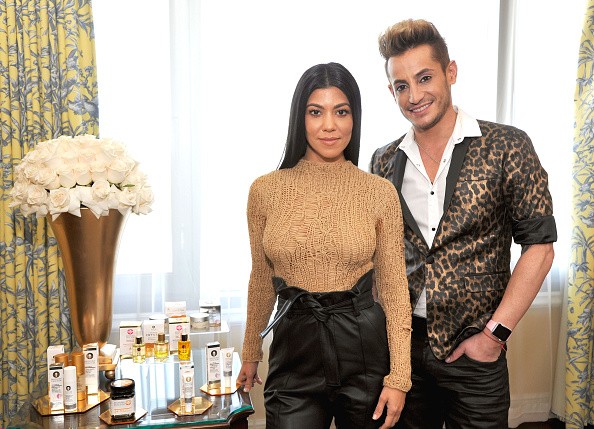 Justin Bieber and Kourtney Kardashian seem to be very serious about their relationship. Even though the couple has been denying rumors about their relationship, they have been spotted together on several occasions.
Latest rumor indicates the couple may have already started living together. Justin Bieber and Kourtney Kardashian have been linked on various occasions. So much so that even Kourtney's three children are very comfortable to have Bieber around the house. And why not, he is quite a regular visitor.
A serious relationship!
Justin and Kourtney rarely miss out on an opportunity to be together. This also hints at the possibility of the couple getting very serious about their relationship. A source quoted by Radar Online reveals that the couple has matching toothbrushes at each other's house. Isn't that just too cute?
Clearly, Kourtney seems to have got over Scott Disick but will the casanova get over the break-up so easily? As of now, Bieber is going back on the road for his Purpose Tour and we are not sure whether Kourtney will be accompanying him or not.
Scott on a hate mission?
Scott Disick may not approve of Kourtney's relationship with Bieber. A related rumor on The Hollywood Gossip claims that the casanova may have gone to the tabloids to publicize rumors about her cocaine usage and heavy alcohol dependence.
When the couple is not staying together, they make it a point to stay in touch by texting each other. Just a few months ago, they were spotted together during a visit to a church in Los Angeles. Bieber has known the Kardashian family for quite some time.
His friendship to Kourtney has also grown stronger over a period of time. This further increases the possibility of the two being involved as a romantic couple.
© 2023 Korea Portal, All rights reserved. Do not reproduce without permission.