Eric Mun & Na Hye Mi Reveal Past Dating Rumors To Be True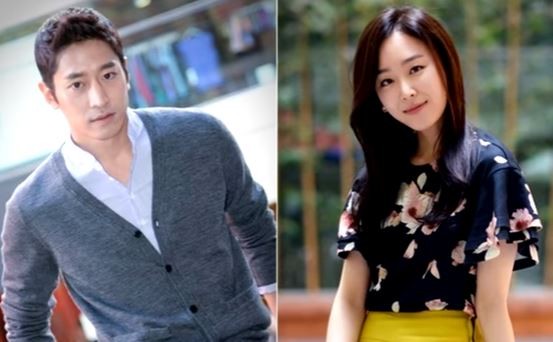 Shinhwa's Eric Mun and actress-model Na Hye Mi finally confirmed their relationship to the public after being spotted together on a date last Christmas. The couple admitted they began dating each other in 2014 just around the same time their dating rumors first leaked out. Both parties initially denied they were dating despite being constantly seen together on dates.
Eric Mun's management label E&J Entertainment announced February 23 the couple's relationship to the public after dating rumors between the two surfaced for the second time. Media outlet Dispatch captured the 39-year-old leader of the boy band Shinhwa and the 27-year-old actress stepping out together from the singer's Porsche for a Christmas movie night at Guangjin-gu, Seoul. Sporting matching jackets, Mun placed his arm around the actress' shoulder but then walked apart when they emerged from the empty parking lot. The singer's agency stated that the celebrities started out as acquaintances and later became a couple. "They are in a beautiful relationship, so please see them in a good light and cheer them on," allkpop quoted E&J Entertainment as saying.
According to Soompi, Eric Mun and Na Hye Mi initially acknowledged their relationship when the dating rumors first came out but eventually changed their minds. A source told Soompi in 2014 that the couple didn't try to hide their relationship and that even Shinhwa fans knew about the couple's on and off the relationship. The actress even reportedly showed up at Shinhwa's anniversary concert and publicly displayed her affection for the singer.
They've also been seen together on dates at a PC café, grocery market, ski resort and much more. "Their relationship is known by the fans so if you search for Eric on portal sites, Na Hye Mi's Mune will also come up," said the source. A representative from Mun's agency also confirmed the reports. Shortly afterward, however, the agency retracted their statement and apologized for the "confusion."
© 2019 Korea Portal, All rights reserved. Do not reproduce without permission.