US Started Deploying Anti-Missile 'THAAD' To South Korea After North Korea Tested Four Missile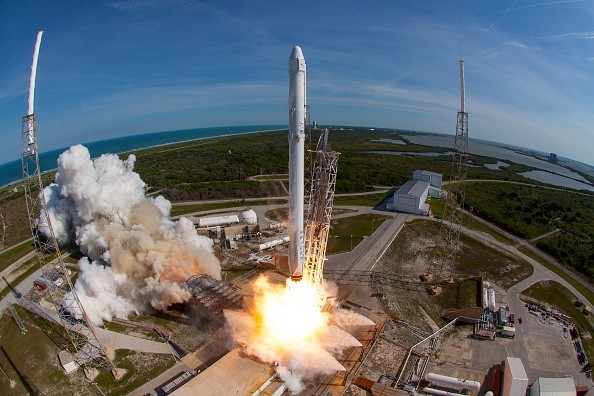 The US has started shipping the controversial anti-missile system to South Korea. After North Korea test the launch of four medium range missiles on Monday, as stated by US defense officials. The anti-missile system, called as THAAD stands for terminal High Altitude Area Defense. It is designed to counter a threat like that from North Korea.
US have already implemented THAAD systems in Hawaii and Guam as the strategy to defense North Korea. But the shield had not been deployed to South Korea. Beijing also denounced the shield as a "clear, present and substantive threat to china's security interest," as stated on NBC news.
The first elements of the THAAD anti-missile have already approached for South Korea, US officials clarified on Monday, just hours the South Korean's acting president and prime minister urged to deploy the system ASAP, describing that the consequences of a nuclear-armed North Korea would be horrible and beyond imagination, as reported in NBC News.
On the other hand, defense officials stressed about the anti-missile THAAD, that it is strictly a defensive system which aims at defending South Korea against missiles. The White House Press Secretary Sean Spicer also signaled the deployment on Monday stating that taking steps to enhance our ability to defend against North Korea's ballistic missiles. Reports also disclosed that the US defense official also stated that the delivery was underway, not that the US was simply restating its previous promise to send the system to South Korea sometime in future.
The US officials even disclosed that the planned deployment had already been in progress and the timetable was not really affected by the latest North Korean missile testing. The Press Secretary even called it a very serious threat, as per NBC News. Besides, Woo Sang-ho, the floor leader of South Korea's major opposition Democracy Party condemned acting president's decision for the deployment of THAAD. The opposition leader denounced that they want certain steps to be respected and the best policy they have been urging to the Park administration, as reported by NBC News.
© 2018 Korea Portal, All rights reserved. Do not reproduce without permission.