'Pokemon Stars' Release Date, News & Update: Upcoming Game Specially Made For Nintendo Switch? Players To Have 3D Experience?
by
amrin
/ Mar 01, 2017 03:50 AM EST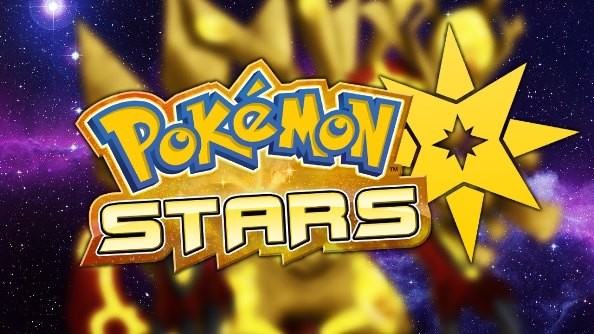 The best thing about Nintendo is its updated gaming consoles with updated games. Millions of Pokemon fans are waiting to see their favorite game "Pokemon Stars" on the latest Nintendo Switch. But it seems that the Pokemon Stars release date is becoming a mystery to solve.
The CEO of Pokemon Company, Tsunekazu Ishihara shared the views of introducing "Pokemon Stars" to Nintendo Switch in September. After a long pause, it seems that the company is back on track to launch the most anticipated game for the Nintendo freaks. In a recent interview with an online Japanese publisher Toyokeiza Online, the CEO shared a brief detail about the upcoming Pokemon Stars and its release date.
In a recent interview, Tsunekazu Ishihara stated that they are building "Pokemon Stars" completely different from other Pokemon games. Nintendo Switch is a handheld device which can be used as a portable home console. The Pokemon Company is making "Pokemon Stars" exclusively for Nintendo Switch.
Simply releasing the combined versions of "Pokemon Sun and Pokemon Moon" in the form of "Pokemon Stars" is not the strategy the developers are looking for. Ishihara stated that there are challenges they have to resolve with respect to the bigger screens and high specs for the gaming console. So, if they are going to release Pokemon to Switch they have to do it in an extraordinary way.
The recent images shared by Nintendo fans revealed that the latest Nintendo games will amaze the players with their 3D outcomes at a higher resolution. It seems that the company has planned something extraordinary for the Nintendo Switch users. So, should fans expect a 3D experience in "Pokemon Stars"? We'll see.
This is not the first time the company is combining two games. Back then, it also launched the improved versions of its famous games like "Pokemon Red and Blue" and "Pokemon X and Y." The company upgraded "Pokemon Red and Blue" to "Pokemon Yellow," "Pokemon" and "Pokemon X," and "Y to Pokemon Z." To know the exact "Pokemon Stars" Release date, continuing reading Korea Portal.
© 2023 Korea Portal, All rights reserved. Do not reproduce without permission.