'The Laurel Tailor's Gentlemen' Couple Lee Dong Gun, Jo Yoon Hee Dating, Netizens Claim Actor Moved On Too Fast
by
Mia L.
/ Feb 28, 2017 05:38 AM EST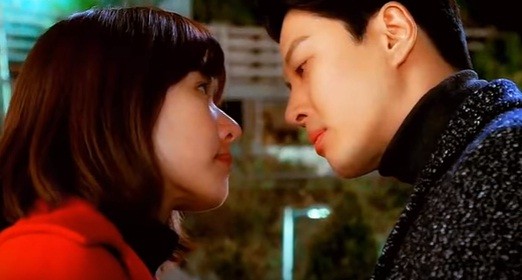 King Kong Entertainment, Jong Yoon Hee's agency confirmed that the actress is dating Jiyeon's former boyfriend Lee Dong Gun. "The Laurel Tailor's Gentlemen" couple ended up dating while shooting for the drama. Just recently, Lee Dong Gun broke up with T-ara member Jiyeon.
After news broke out that Lee Dong Gun and his costar in "The Laurel Tailor's Gentlemen" were dating, King Kong Entertainment released an official statement to confirm the relationship between two stars. "Lee Dong Gun and Jo Yoon Hee are at the start (of a relationship) with good feelings. They started dating around the end of the drama. Their relationship just recently started."
The KBS drama ended on Feb. 26 and it seems that the two had grown closer together while filming. The staff for the said drama suspected that something has been going on between the two. However, it seems that the two were trying to keep things quiet since Lee Dong Gun just broke up with Jiyeon whom he dated for two years. The two have just begun a new relationship and a source confirms that they are not in talks of getting married yet.
Earlier reports suggested that Lee Dong Gun and Jiyeon broke up since their schedules were too hectic. This has also been confirmed by FNC Entertainment. Despite the recent news that Lee Dong Gun broke up with his former girlfriend Jiyeon, many netizens are cheering him on in his new relationship with Jo Yoon Hee. Since the two have been constantly seeing each other thanks for their latest drama together, "The Laurel Tailor's Gentlemen," it's not surprising that they ended up dating.
There are many netizens congratulating them. However, some still think that Lee Dong Gun moved on too fast by dating Jo Yoon Hee soon after breaking up with Jiyeon.
© 2023 Korea Portal, All rights reserved. Do not reproduce without permission.