'Teen Wolf' Season 6 News & Update: Former Characters Likely To Come Back, Scott Transforms From Teen Wolf To Man Wolf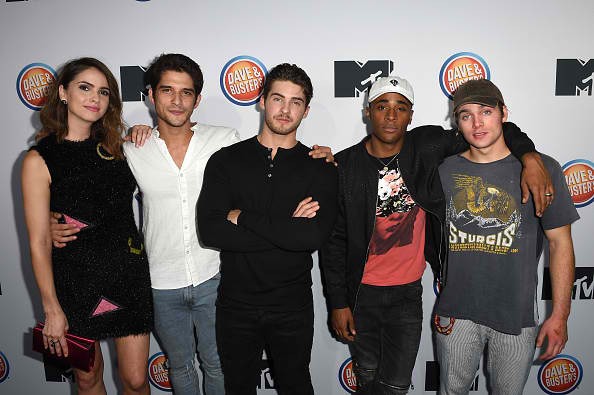 "Teen Wolf" season six has now ten more remaining episodes to end before the series finale, and reports have claimed that they are going to be more intense than previous seasons. One of the focuses on the second half of the season will be centred on the journey of Scott and Malia out of Beacon Hills.
The upcoming second half of "Teen Wolf" season six has been one of the most anticipated parts of the series just yet, especially since they are already 10 episodes away from the show's finale. However, getting closer to the end only makes the ride worthwhile for the fans of the show, especially since it has been told that some of the characters in the past seasons are coming back to put an end to the show. Christian Post reported that some of the characters that fans want to come back on "Teen Wolf" season six are Derek Hale (Tyler Hoechlin), Jackson Whittermore (Colton Haynes) and Allison Argent (Crystal Reed). Since this hasn't been confirmed yet, the fans of the show are still pushing the creators to do so.
The character of Hoechlin is the one most likely to have the possibility of return since he is still very much alive, and also given the history of his storyline on the show. Haynes however has already left a couple of seasons ago and his return will depend on the storyline. It has been confirmed that among the past villains of the previous seasons, this season will show the fans the most evil one yet. Thus, it is safe to assume that the characters will all come together to save Beacon Hills before the all say goodbye.
Another part of the upcoming second half of "Teen Wolf" season six is the journey of Scott and Malia into adulthood, out of Beacon Hills. The upcoming episodes will most likely feature Scott's transformation from a teen wolf into a man wolf. According to Yibada, Scott has already chosen someone in replacement of him as the potential new Alpha in their pack, thus leaving the town will leave Scott in disarray and confusion as he moves into the next chapter of his life. A potential new love interest may also come his way as the series reaches its end.
© 2023 Korea Portal, All rights reserved. Do not reproduce without permission.